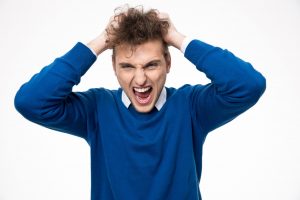 Despite the abundant education and preventative resources available today, domestic violence continues to be a significant issue worldwide. At least 60 percent of all violence-related arrests involve domestic violence against a significant other. Here in the U.S., approximately 20 people become victims of DV every single minute, accounting for 25 percent of women and 1 in 9 men—far too many for the press to cover them all. That said, a few high-profile cases do manage to make the news, and these cases often hold important object lessons for others accused of DV. Let's take a look a few of the top domestic violence cases of 2019 to see what we can take away from them.
Domestic Violence Killings Reach 5-Year High in the UK
This news article by BBC News actually cites multiple DV cases and is worth a read on its own, but we start with this piece because it points to a disturbing overall trend. According to the report, 173 people in the UK died from injuries due to domestic violence in 2018, representing an increase of 32 victims from the previous year. Three-quarters of the victims were female, and the most common weapon used in the killings was a knife. In a related statistic, The Guardian says cases of domestic violence in general (both fatal and non-fatal) have risen by 63 percent in London alone over the past seven years.