Why Burbank DUI Accidents Happen — And Steps You Can Take to Avoid Them
Nearly every week, news reports announce yet another Burbank DUI arrest. The story lines range widely. Sometimes, it's a B-List celebrity stopped for speeding on the 101 and found to have a blood alcohol concentration of 0.15%. Other times, it's a case of an 18-year-old actor who drives after drinking at a house party and winds up totaling his car on Lankershim Blvd. The details and names change. But the story remains the same.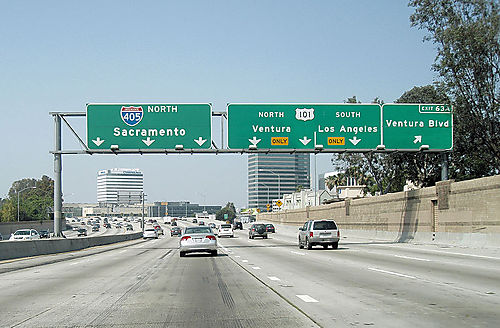 So what's behind this epidemic?
Scientifically, it may be impossible to say. But we can offer some informed speculation about what might be driving (so to speak) at least some of the Burbank DUI epidemic.
1. Rapidly changing traffic patterns
During the daytime, freeways like the 5, the 101, and the 405 get totally clogged. If you are on these freeways at the wrong time, you may be stuck literally for hours. However, after the traffic "thaws" and the sun goes down, cars suddenly can go at a much more rapid clip. This huge difference in driver behavior (between trafficky times and non-trafficky times) can create confusion and make roads in the Valley more difficult to navigate than roads elsewhere in L.A.
2. It's easy to get lost.
Okay, the Valley is not exactly Boston: its traffic grid is at least somewhat intelligible. And if you make a wrong turn, you won't have to drive three miles before getting back on track. But signage can confuse easily. Many areas (particularly along Ventura Boulevard) "look like one another." As a result, you have probably a higher than average contingent of drivers who don't know where they are going or who may be searching for directions while driving.
3. Increase in cell phone use in automobiles.
Think back ten years ago. A few people in Burbank had cell phones and pagers and such. But today, cell phones are nearly ubiquitous. Despite California laws forbidding drivers to use mobile devices unless they use hands free headsets, the practical reality is that lots of drivers still talk on their phones by holding them up to their ears. This makes them more distracted and more likely to get into accidents. Thanks to the increased distractibility of drivers, the probability of Burbank DUI crashes goes way up.
4. Burbank is home to a lot of "out of the way" nightspots and clubs.
When you look at party areas of the city of Los Angeles — such as the Sunset Strip in West Hollywood and Mainstreet in Santa Monica — these places can be dangerous, sure, but they are at least concentrated in a relatively small location. In the Valley, things are different. Places to drink in Burbank are more spread out. As a result, drivers who hop from club to club or from party to party may be more likely to get into their cars, thus increasing the likelihood that they will get into a Burbank DUI accident or be subject to arrest for DUI in Southern California.
Two California Vehicle Code Sections define what it means to be DUI in Southern California — sections 23152(a) and 23152(b). 23152(a) lays out the definition and potential punishments for California DUI. 23152(b) stipulates that if you drive a car, truck, or motor vehicle with a blood alcohol concentration (BAC) of 0.08% or above, you can be arrested for DUI.
So, with that lecture on the law and discussion of potential causes of DUI in Pasadena and Burbank and elsewhere in the Valley behind us, let's turn our attention to legal defenses:
What should you do if you or a family member has been arrested for DUI?

One excellent option is to get a free consultation from Michael Kraut of the Kraut Criminal & DUI Lawyers in Los Angeles. Attorney Kraut is near to Burbank, and he is a former prosecutor (Senior Deputy District Attorney for L.A., in fact). Moreover, he attended Harvard Law School, and he has a terrific reputation as a compassionate, knowledgeable, and organized lawyer.
If you have been arrested for a DUI in Burbank or you are under investigation for driving under the influence in Southern California, please contact Los Angeles criminal defense attorney Michael Kraut for 24/7 assistance by phone at (323) 464-6453 or toll free at (888) 334-6344 or online.