Southern California Medicare Fraud Crackdown: It's Real and Becoming More Vigorous
Were you or a close family member or friend recently arrested and charged with Los Angeles healthcare fraud? If so, you are not alone.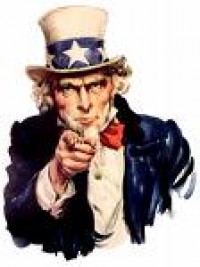 According to recently released government statistics – thanks to the Obama administration's efforts, federal healthcare fraud prosecutions spiked more than 85% in 2011 over 2010. The Transactional Records Access Clearinghouse (TRAC) statistics show that the federal government has prosecuted over 900 people so far this year for healthcare fraud. In all of fiscal year 2010, only 731 people were prosecuted across the U.S. The TRAC data suggest that prosecutions have spiked more than 70% from just half a decade ago.
A spokesman for the Justice Department, Alisa Finelli, confirmed the TRAC data analysis: "the trend certainly looks accurate and on track with our data." Over the past 12 months, the Justice Department has brought out the heavy ammunition to nail executives, nurses, doctors, and other caregivers (e.g. chiropractors, dentists, etc.) for defrauding programs like Medicare and Medicaid. Here are some fraud arrest highlights from 2011:
• 111 people arrested after a Medicare fraud tax force found that they had fraudulently billed Medicare for over $225 million;
• The government paid $300 million to whistleblowers in 2010;
• In January, the FBI went after 533 people in Puerto Rico who worked with doctors to send bogus injury claims to an American family life insurance company – ultimately soaking the company for $7 million. (Courtesy USA Today article "Healthcare fraud prosecutions on pace to rise 85%," sourced August, 29, 2011).
• August 2010 bust of 73 members and coconspirators with the Armenian mafia, who allegedly bilked federal government programs out of over $163 million.
Southern California white-color crimes – be they Los Angeles insurance fraud, Burbank identity theft, Beverly Hills credit card fraud, you name it – carry extremely substantial penalties. Not only could you face many years in prison, forced remuneration, and punitive damages, but you could also face the destruction of your professional reputation, the suspension of your medical license, and long-term indirect catastrophes for your personal life and finances.
Attorney Michael Kraut of the Kraut Criminal & DUI Lawyers provides aggressive, compassionate, and systematic defenses for Southern California white-collar criminal defendants. Attorney Kraut is a former prosecutor who has tremendous experience and success defending people who have been charged with complex and serious white-collar crime charges.
Attorney Kraut actually served as a prosecutor for nearly 15 years, during which time he accumulated a deep understanding of how prosecutors work – and he can use this knowledge and his contacts to help you devise a sensible defense strategy.