Burbank DUI Madness – Three Stories Illustrate Our Crazy Times
The typical case of driving under the influence in Burbank (or elsewhere in the Southland) is pretty mundane. Perhaps a police officer sees a driver weaving in a left hand lane and pulls him over. Or maybe you get stopped at a checkpoint after leaving a bar after a Lakers game.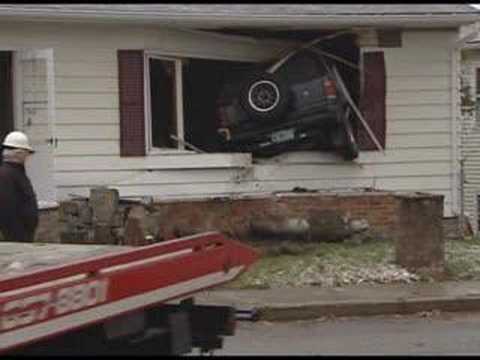 Today, this blog is going to present three stories that don't fall under the typical pattern of Burbank DUI, Glendale DUI, Pasadena DUI, and Los Angeles DUI stories. These DUI oddities from around the nation serve not only to amuse but also to warn. It's important to understand how dangerous and foolish it can be to mix intoxicants and drugs with driving. In any event, without further ado, here are three DUI curiosities from last week.
1. Grandmother slapped with DUI charge after she drives with grandson in her lap.
This story comes from McCracken County in Kentucky: A 52-year old grandmother, Diane Driver (her real name), had been coasting around her hometown with her 3-year old grandson on her lap – that is, not in a car seat. The grandma hit a mailbox before eventually stopping in a driveway. An alert family member rescued the child and alerted the police.
2. North Dakota DUI driver slams into a house.
Early morning last Wednesday in Fargo, North Dakota, an SUV driver, 22-year old Kirk Dehler, slammed his 2009 Land Rover into a house while he was DUI. The owner had been preparing for bed. She reportedly heard the entire house "shudder" – the SUV crash resulted in $20,000 worth of damage to the home.
3. Police officer busted for DUI in Franklin County, Maryland.
A deputy officer – driving a police vehicle, no less – was spotted speeding through Pacific City Park. Another officer saw the suspect pull on into a driveway, confronted the deputy, and arrested him.
In all three stories, drivers exhibited warning signs. Symptoms of Burbank DUI can include: Aggressive or bizarre driving, odor of alcohol on the breath, failure to cooperate with police officers, belligerent behavior, lack of balance, red and bloodshot eyes, open containers of alcohol in the car, person's admitting to having consumed alcohol recently, and lack of mental coordination (e.g. being unable to answer officer's questions).
Just because you exhibit some or even many of these Burbank DUI symptoms doesn't mean that you necessarily were under the influence, legally speaking. If you face charges, it's wise to consult with a Los Angeles criminal defense attorney, such as Mr. Michael Kraut of Los Angeles Kraut Criminal & DUI Lawyers (Burbank location at: 2600 West Olive Avenue, 5th Floor, Burbank, California 91505 Phone: (818) 563-9810). Attorney Kraut is a Harvard Law School educated lawyer who has a history of getting results (99% success rate at jury trials) and a profound understanding of how prosecutors think (he was a prosecutor himself for well over a decade).

If you have been arrested for a DUI in Burbank or you are under investigation for driving under the influence in Southern California, please contact Los Angeles criminal defense attorney Michael Kraut for 24/7 assistance by phone at (323) 464-6453 or toll free at (888) 334-6344 or online.