Long Beach Drug Crime Arrest – Two Men Jailed for Heroin and Meth, Three Other Search Warrants Filed
CBS Los Angeles is reporting that two men were recently jailed for Long Beach drug crimes, following an investigation by local police.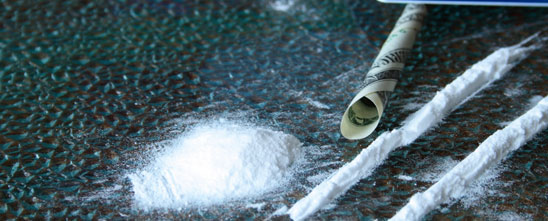 Law enforcement officers tracking heroin trafficking got intel that led them to Bell Gardens — specifically, to the 7500 block of Jaboneria Road. The tipoff ultimately led to them to confiscate nine firearms, 12 pounds of drugs, and nearly $120,000 in cash.
Police arrested a Bell Gardens resident, 21-year-old Oscar Salmoran, after they served a warrant. They also confiscated 2.5 pounds of crystal meth and 3.5 pounds of heroin. Salmoran was booked and held without bail at Long Beach City jail.
This Long Beach drug crime bust led police officers take on additional targets the next day. After filing search warrants, police found six more pounds of heroin and $46,000 in cash at the 5300 block of Aldama Street. They also arrested 56-year-old Domingo Payan, who was held on $100,000 bail and booked for possession of narcotics with the intent to sell. Long Beach police also visited two homes on Montecito Street (2700 block) and collected nine more guns and $72,000 in cash.
Whether these seizures – and the intel that investigators collected – will lead to further search warrants, arrests, and raids is unknown. However, this kind of police finesse is not uncommon.
Drug users, purchasers, sellers, and suppliers relate to one another in a complex network, not unlike a computer network or even a Facebook or Twitter network. Even if you never intended to get tangled up with other drug groups or criminal networks, social connections that bind you to other criminals (or alleged criminals) can get you into more trouble than you bargained for.
For instance, let's say you did business with a drug supplier who, in his line of work, committed a violent crime, like robbery, assault, or homicide. Depending on your relationship with that person — and the nature of the wrongdoing — you could face criminal charges, even if you had no knowledge of the criminal acts and didn't directly help.
The interconnectivity among Long Beach drug crime defendants also makes it easier for police officers and investigators to "piece together" what you've done and whom you've done it with. It also increases the odds that you'll be stuck with a very severe sentence, related to drug conspiracy charges and violent crimes, even if you never intended to "get in that deep."
What to do regarding your Los Angeles crime charges?
Former prosecutor turned Los Angeles criminal defense attorney, Michael Kraut, can help you understand what potential punishments you might face and what you can do to defend yourself against the worst charges. Mr. Kraut built a reputation as a very aggressive prosecutor – racking up a 99%-plus success rate at jury trials. He now serves as a legal expert for KTLA News, ABC News, and other respected media organizations.

If you have been arrested for a crime in Long Beach, please contact Los Angeles criminal defense attorney Michael Kraut for 24/7 assistance by phone at (323) 464-6453 or toll free at (888) 334-6344 or online.