DUI in West Hollywood Dangers — How to Avoid Them
The problem of driving under the influence in West Hollywood is a perennial one. On weekend nights and certain holidays (especially Halloween), the surface streets in West Hollywood become extremely hazardous to both pedestrians and drivers. Here, we provide some tips for how to (hopefully) drive safer and smarter in and around the City of West Hollywood.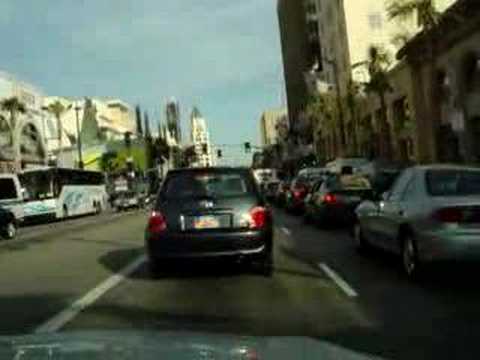 1. Limit your driving on party nights.
As long time residents know, the City of West Hollywood comes alive on weekend nights — particularly along the stretch of Santa Monica Boulevard from Doheny east to La Cenega. The Sunset Strip (to the north) is also the site of many arrests for DUI in Hollywood.
Hard partying drivers pose risks not only to other cars on the roads but also to pedestrians. According to authors Steven Levitt and Stephen Dubner (SuperFreakonomics), walking while under the influence of alcohol may be even MORE dangerous than driving under the influence, per mile traveled. So pedestrians and drivers alike should be particularly cautious in the "party zones" — especially during weekends and holidays.
2. DUI drivers who get distracted while looking for parking spots can be doubly dangerous.
Parking restrictions abound in West Hollywood. Trying to finagle a parking space, especially near the clubs and restaurants along Robertson, Santa Monica Boulevard, and La Cienega Blvd, can be perilous even if you're driving sober and in the middle of the day. The constant cat and mouse game that is the quest to find parking in West Hollywood can result in drivers becoming extremely distracted. When you combine this with alcohol in any form, the dangers skyrocket.
3. Certain intersections have a reputation for being unwieldy.
The intersections of Santa Monica Boulevard with north-south streets like Fairfax, La Cienega, and Doheny, for instance, can get crowded and competitive during rush hour. So be extra mindful at these big intersections. Watch for drivers cutting across traffic or breaking other rules.
4. DUI in West Hollywood dangers can actually increase when fewer cars are on the roads.
During the day, when most of Los Angeles is stuck in a perpetual traffic gridlock, cars obviously have to drive slower, and thus the potential dangers of injuries from certain collisions decrease. When the traffic frees up — during the evening hours and sometimes in the weekends — cars naturally speed up. While this makes getting around West Hollywood a little easier, it also poses problems. DUI in Hollywood collisions are more likely to lead to injuries and death, for instance. This hazard can be compounded on the weekends because certain neighborhoods will clog up with traffic (people going into and out of popular clubs and restaurants), and thus there's a lot of stop and go action on the roads, which can make things even scarier — particularly when you add DUI in West Hollywood drivers to the mix.
The laws governing DUI in West Hollywood are the same as the laws that govern DUI elsewhere in the state. Two sections of the law are particularly relevant — California Vehicle Code Section 23152(a) and California Vehicle Code Section 23152(b). These sections outline precisely what constitutes the crime of driving under the influence of alcohol or drugs and sets forth the (many) punishments that can be handed out to violators. Two related laws, California Vehicle Code Section 23153(a) and California Vehicle Code Section 23153(b), outline the crime of Southern California DUI with injury and stipulate the punishments for that crime.
To build a stiff defense against any of these charges, it helps to retain a lawyer who has a deep working understanding of Southern California judicial system from both the prosecutorial and defense side.

Attorney Michael Kraut (of the Kraut Law Group) brings exactly that kind of experience to the table. For nearly a decade and a half, he worked for the city of Los Angeles as a Deputy District Attorney. He has appeared on numerous news programs — Fox, CNN, local Los Angeles channels — and he attended Harvard Law School.
If you have been arrested for a DUI in West Hollywood or you are under investigation for driving under the influence in Southern California, please contact Los Angeles criminal defense attorney Michael Kraut for 24/7 assistance by phone at (323) 464-6453 or toll free at (888) 334-6344 or online.