Top Domestic Violence Stories of 2019, and What We Can Learn from Them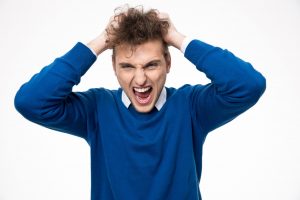 Despite the abundant education and preventative resources available today, domestic violence continues to be a significant issue worldwide. At least 60 percent of all violence-related arrests involve domestic violence against a significant other. Here in the U.S., approximately 20 people become victims of DV every single minute, accounting for 25 percent of women and 1 in 9 men—far too many for the press to cover them all. That said, a few high-profile cases do manage to make the news, and these cases often hold important object lessons for others accused of DV. Let's take a look a few of the top domestic violence cases of 2019 to see what we can take away from them.
Domestic Violence Killings Reach 5-Year High in the UK
This news article by BBC News actually cites multiple DV cases and is worth a read on its own, but we start with this piece because it points to a disturbing overall trend. According to the report, 173 people in the UK died from injuries due to domestic violence in 2018, representing an increase of 32 victims from the previous year. Three-quarters of the victims were female, and the most common weapon used in the killings was a knife. In a related statistic, The Guardian says cases of domestic violence in general (both fatal and non-fatal) have risen by 63 percent in London alone over the past seven years.
Key takeaway: Domestic violence can indeed be fatal. What allegedly begins as an argument "getting out of hand" can result in an irreversible outcome—the death of someone you care about.
Yankees Pitcher Domingo Germán Benched after Domestic Violence Allegations
Throughout 2019, Domingo Germán has built a reputation as the Yankees' most reliable starting pitcher, but that wasn't enough for management to put him on "administrative leave" for the rest of the season—including the playoffs—on an allegation that he roughed up his girlfriend, Maria Vega, on the night of a party/fundraiser celebrating retiring teammate CC Sabathia. Remarkably, the allegation does not involve an arrest as no police report was filed. Instead, Major League Baseball is conducting its own probe on what it apparently considers to be actionable evidence. Germán will not be permitted to return to the lineup until the MLB resolves its investigation—most likely after the season.
Key takeway: The consequences of domestic violence can extend beyond one's immediate family, even without an arrest. In Germán's case, the allegation has had a direct effect on his career, and quite possibly his future.
Ninety-Year-Old Man Charged with Killing His 83-Year-Old Wife
In August 2019, police in Ridgeville, SC were sent to the home of an elderly couple when the husband, 90, called and told authorities he had shot his 83-year-old wife. They found the woman dead on the floor with a gunshot wound to the chest, at which time they arrested the elderly gentleman. Neighbors reported the long-time couple as apparently loving and "normal," and officials have not revealed a motive for the killing, but people familiar with the couple have speculated that a change in the man's medication might have been the cause. The man was charged with murder and was being held without bond.
Key takeaways: Two things stand out about this case. First—while many domestic violence cases are preceded by warning signs like prior offenses or loud arguments, some cases occur without any outward warnings. Second—domestic violence knows know age limit.
Singer Howie Day Arrested on Domestic Violence Charges
In August 2019, singer/songwriter Howie Day was arrested and charged with allegedly assaulting his ex-girlfriend in a Manhattan hotel, Page Six reports. According to reports, the "Collide" singer had been arguing loudly with the woman before allegedly throwing her around the room and grabbing her by the throat. He reportedly told police that he was going through "Xanax" withdrawal, although he was found with eight Xanax in his pocket, according to People. Day was arraigned in Manhattan Criminal Court on charges of criminal obstruction of breathing, assault, and criminal possession of a controlled substance. His arrest comes less than a year after a similar alleged incident with another woman, and he has had several run-ins with the law regarding temper-related behavior over the past decade and a half.
Key takeways: Again, several details stand out with this case. First, assuming Day was being truthful about the Xanax withdrawal, it serves as a reminder that psychiatric medicines taken inconsistently can lead to erratic behavior, and if you take such medications, you should never make changes without a doctor's supervision. Second—Day's past reminds us that most perpetrators of domestic violence are repeat offenders. If your recent DV arrest occurred because you crossed a line, you may need to address the root causes in order to keep from repeating or escalating the offense the next time things get out of hand.
The law is quite strict and severe when it comes to domestic violence, and if you're facing charges, you need compassionate legal counsel to represent your interests. Call our offices for a free case evaluation today.