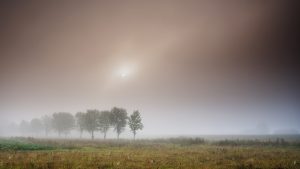 On Saturday, May 9, rising YouTube star Corie La Barrie posted a short video announcing he would be live-streaming his 25th birthday party on Twitch the following day. "We might get a little bit drunk," he whispered behind his hand. The video was cheekily titled, "Deleting this Video in 24 hours."
The video was never removed. By the end of the day on Sunday, Corie La Barrie was dead—the victim of a DUI-involved vehicle accident.
As 9 News Adelaide reports, native Australian La Barrie had been partying with his roommates at their home in Los Angeles when he got into a McLaren 600LT sportscar with Ink Master reality TV contestant Daniel Silva behind the wheel. At around 9:30 p.m., Silva reportedly lost control of the car, which then plowed into a stop sign and a tree at a high rate of speed. Authorities say Silva attempted to flee the scene before being stopped by witnesses approaching the vehicle to render aid. Both Silva and La Barrie were taken to the hospital, where La Barrie was later pronounced dead. Silva reportedly suffered a broken hip.