DUI and the Loss of Corey La Barrie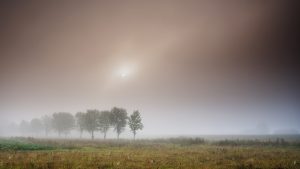 On Saturday, May 9, rising YouTube star Corie La Barrie posted a short video announcing he would be live-streaming his 25th birthday party on Twitch the following day. "We might get a little bit drunk," he whispered behind his hand. The video was cheekily titled, "Deleting this Video in 24 hours."
The video was never removed. By the end of the day on Sunday, Corie La Barrie was dead—the victim of a DUI-involved vehicle accident.
As 9 News Adelaide reports, native Australian La Barrie had been partying with his roommates at their home in Los Angeles when he got into a McLaren 600LT sportscar with Ink Master reality TV contestant Daniel Silva behind the wheel. At around 9:30 p.m., Silva reportedly lost control of the car, which then plowed into a stop sign and a tree at a high rate of speed. Authorities say Silva attempted to flee the scene before being stopped by witnesses approaching the vehicle to render aid. Both Silva and La Barrie were taken to the hospital, where La Barrie was later pronounced dead. Silva reportedly suffered a broken hip.
The following day, police arrested Silva and charged him with felony second-degree murder. Authorities told USA Today that Silva "was driving the car under the influence of alcohol, crashed and killed the passenger. So he's been charged with murder and is in police custody."
Remembering Corey Barrie
Born in Adelaide, Australia on May 10, 1995, Corey Barrie moved to Los Angeles as a teenager, where he attended San Clemente High School and Saddleback College. He became a "YouTuber" in 2016 and eventually gained a large following by posting humorous vlogs about his life and filming pranks with his brother and other YouTube personalities. Only two months before his death, he moved into a spacious home in L.A. with three other social media influencers, Crawford Collins, J.C. Caylen, and Chelsey Amaro—a residence which he dubbed the "C4 House." When the coronavirus pandemic prompted stay-at-home orders, La Barrie began theming his videos around the topic of social distancing and staying quarantined around the house.
As news of the YouTube star's death spread, La Barrie's mourning fans lit up social media with messages of shock, disbelief, grief, and condolences. The comment section of the haunting last YouTube video has since become a wall of remembrance for fans and well-wishers.
"My heart goes out to his family. I can't imagine the pain of losing a son on his birthday and Mother's Day," wrote one.
Unpacking the Accident and the Arrest
Daniel Silva, a tattoo artist and the driver of the car that night, had himself achieved recent fame as a contestant on the reality show Ink Masters. The night of the party, Silva had been pressing various people to go for a drive, but they declined due to Silva's apparent intoxication.
La Barrie had been in a different room speaking with his mother when this was happening, and he didn't realize other people had declined a ride with Silva before he got in a car with him.
One interesting aspect from a legal perspective: Although law enforcement states clearly that alcohol was a factor in the accident, Silva has not been officially charged with DUI. Instead, authorities have upped the charge to murder, claiming he killed La Barrie "unlawfully, and with malice aforethought." The circumstances surrounding the accident give us a clue as to the rationale behind these charges, including numerous eyewitnesses citing Silva's intoxication and the fact that he attempted to flee the scene, which could be construed to suggest self-awareness at his own impairment. (In other words, "malice aforethought.")
Takeaways
While our news cycles are still obviously filled with news about the pandemic and the issues regarding reopening, this tragic accident has once again managed thrust the issue of DUI into the public conversation. We would do well to be reminded:
Road injury accidents remain the leading cause of death for young people in the United States. The novel coronavirus pandemic may be gripping the nation's psyche, but established dangers, like DUI accidents, have not gone away.
Events that lead to DUI tragedies often unfold quickly and unexpectedly. La Barrie was a young man in the prime of life enjoying an evening with friends. No one is immune to the consequences of other people's bad decisions, and DUI crashes often occur with little warning.
Seemingly minor details can profoundly influence the nature of the charges brought against a DUI offender. Evading a police officer, for instance, can be punished per California Vehicle Code Sections 2800.1 VC, 2800.2 VC, and 2800.3 VC. Depending on the nature of the crime, a DUI death can lead to very different charges with very different legal consequences–for instance, vehicular manslaughter charges or even DUI murder charges.
The family of Corey La Barrie has set up a GoFundMe campaign to raise money for funeral expenses. To date, they have exceeded their goal in excess of $50,000. In addition, La Barrie's Fanjoy page where he sold merchandise will donate 100 percent of proceeds to the La Barrie family.