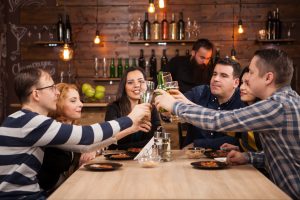 Here in California, motorcycles have become a highly popular alternative to driving an automobile. Some people use them for their work commutes because of their fuel efficiency and ability to navigate through heavy traffic. Others use them simply because they are fun to ride. Unfortunately, some people also ride motorcycles while under the influence of drugs or alcohol, perhaps assuming they are good to drive, or that the DUI laws don't apply in the same way to motorcycles as to other vehicles. Many times, the decision to ride under these conditions can be deadly. If you own a motorcycle or are thinking of buying one, let's discuss what you need to know about motorcycle DUIs in California.
The Same DUI Laws Apply to Motorcycles as to Other Vehicles
Under California Vehicle Code 23152, it is illegal to operate any vehicle while under the influence of alcohol or drugs. The law further defines a vehicle as "a device by which any person or property may be propelled, moved, or drawn upon a highway, excepting a device moved exclusively by human power or used exclusively upon stationary rails or tracks." Under this definition, a motorcycle is considered a motor vehicle in California, and the DUI laws apply in the exact same manner as driving an automobile. What does this mean for you as a motorcyclist?