Judges will often grant postponements of cases involving DUI in Los Angeles if the prosecutor or the defending lawyer can provide a good reason for the delay. But a judge in Shasta County, California, finally reached her limit on granting reprieves and ordered a defendant to be ready for her day in court.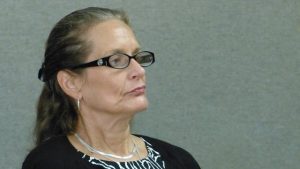 According to the Record Searchlight, Judge Cara Beatty was determined that Virginia Lyn Anderson of Redding, California, would have her day in court during the last week in October. Police say that Anderson was driving under the influence of methamphetamine and other drugs back in April 2014 when she collided with a motorcycle ridden by Hayley Marie Riggins. The crash killed Riggins, 27.
Anderson was initially supposed to stand trial in November 2014, but the judge has postponed her trial seven times since then. Most recently, the defense sought to get the trial postponed another time while they were appealing the specific charges filed against Anderson.