DUI Case Headed to Court After Multiple Postponements
Judges will often grant postponements of cases involving DUI in Los Angeles if the prosecutor or the defending lawyer can provide a good reason for the delay. But a judge in Shasta County, California, finally reached her limit on granting reprieves and ordered a defendant to be ready for her day in court.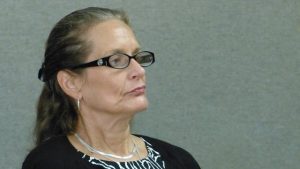 According to the Record Searchlight, Judge Cara Beatty was determined that Virginia Lyn Anderson of Redding, California, would have her day in court during the last week in October. Police say that Anderson was driving under the influence of methamphetamine and other drugs back in April 2014 when she collided with a motorcycle ridden by Hayley Marie Riggins. The crash killed Riggins, 27.
Anderson was initially supposed to stand trial in November 2014, but the judge has postponed her trial seven times since then. Most recently, the defense sought to get the trial postponed another time while they were appealing the specific charges filed against Anderson.
Initially, prosecutors had charged Anderson with second degree murder in the crash, but two judges ruled that they had not shown that she had acted with a deliberate disregard for human life, which is necessary for second degree murder. Prosecutors then charged her with DUI causing injury and a great bodily enhancement. The Record Spotlight said that while this charge is a lesser offense than vehicular manslaughter while intoxicated, the punishment is more severe if the court convicts the driver.
The defense's latest attempt to get the case postponed occurred when they filed for an emergency writ claiming that prosecutors had deliberately filed the wrong charges against Anderson to increase the possible punishment against her. (The DUI causing injury charge has a maximum sentence of eight years, while the vehicular manslaughter while intoxicated charge has a maximum sentence of four years.) Anderson lost her battle in court to have these charges changed.
Do you need help defending against a drug or DUI charge? Michael Kraut of Los Angeles's Kraut Law Group is a trustworthy, highly qualified former prosecutor. Call a Los Angeles DUI attorney today to strategize for your defense seriously.