Sentencing for DUI Driver Who Killed Three
There's often some sense of relief when a driver convicted of multiple deaths due to DUI in Los Angeles goes to jail; at least that person will be off the road for a few years. But in Anderson County, South Carolina, a recent DUI sentencing has left little more than a sense of loss and waste due to a young man's poor decision one evening.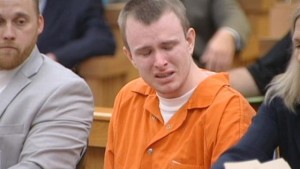 According to WYFF News 4, Riley McDermott, age 25, had gone out with his roommate to get chicken wings on the evening of November 8, 2014. He ended up drinking too much, getting behind the wheel, and crossing the center line of the road. He was going 73 mph when he slammed into a car carrying five young people. The crash killed Amber Hope Perkins, 17, Jessica Roberts, 20, and Cory Simmonds, 20. Jessica's sister, 17-year old Samantha, suffered injuries in the crash. Amber's sister, Cheyenne Queen, will face lifelong problems because of her extensive injuries.
McDermott reached a plea agreement with the Anderson County prosecutor. In return for a sentence of 18 years in prison, he pled guilty to three counts of felony DUI with death and two counts of felony DUI with manslaughter. The maximum sentence could have been 135 years in prison.
Families and friends of the victims and the injured read emotional impact statements before the judge pronounced the sentence. But McDermott also had many witnesses who attested to his good character. Even the judge said that he admired McDermott for owning up to his guilt; the arrest had so many problems (including an officer who lied about trying to obtain a warrant for the blood test) that the case could have been tied up for years in court.
Under California's vehicle and penal codes, prosecutors in the state have several options when charging a DUI driver who causes death. Charges can include Vehicular Manslaughter While Intoxicated; Gross Vehicular Manslaughter While Intoxicated; and Second-Degree DUI Murder (Watson Murder). The charge can depend upon the degree of negligence (recklessness) and whether or not the person has had a previous DUI conviction.
Please consider calling Michael Kraut of the Kraut Law Group to schedule a free consultation with a qualified Los Angeles DUI defense attorney. Mr. Kraut is a Harvard Law School educated ex-prosecutor with nearly 20 years of experience and an excellent track record for getting justice for DUI defendants.