DUI Driver Charged With Manslaughter After Accident Leads to Death of Unborn Baby
Under a pilot program that became law in 2010, those convicted of DUI in Los Angeles County must use an ignition interlock device on any vehicles they drive for at least five months after a DUI arrest.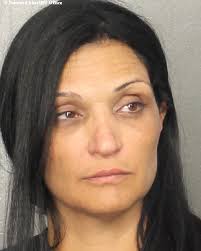 Why these draconian rules? Advocates of IID laws are pointing to a recent incident in Miami, Florida, to make the case that tough rules prevent recidivism and save lives.
Jessica Crane, 39, had racked up multiple driving violations before she plowed into a pregnant mother and her two children in Miami in early May. She had also allegedly lost her license 14 times because of failure to pay her fines. According to the Miami Herald, Crane should have been using an ignition interlock device on any vehicle that she drove. But her 2008 Infiniti didn't have one, so Crane allegedly drove while under the influence and ended up killing an unborn baby. (Her BAC measured 0.22 almost three hours after the crash.)

Crane had reportedly been swerving in and out of traffic lanes before jumping a sidewalk and slamming into Michelle James and her two pre-school-age children. The children's injuries were not life-threatening, but emergency responders rushed James to the hospital, where she was admitted in critical condition. She lost her baby within a few days of the crash.
According to police, Crane showed no remorse for the accident, but said the victims were "Cubans trying to get free money from me and get a free ride to the hospital."  Witnesses to the accident said they had to chase after Crane and forcibly prevent her from leaving the scene.
The 17 charges against Crane now include vehicular homicide; manslaughter DUI; two counts of DUI with serious bodily injury; three counts of felony DUI; three counts of reckless driving with personal injury and property damage; and leaving the scene of an accident with serious bodily injury.
Attorney Michael Kraut of the Kraut Law Group has been an effective Los Angeles DUI defense attorney for nearly two decades; he and his team can help you identify an appropriate strategy.