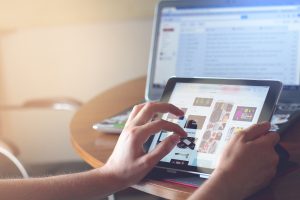 Being accused of domestic violence can be highly disconcerting for anyone, but if you are a public figure, such as a professional athlete, politician, CEO, etc., being accused of domestic violence can be particularly damaging to your reputation. You will likely face negative attention from the media during the arrest and investigation process. You may even have to make difficult decisions about leaving your job or resigning from certain positions to protect your name. However, if you find yourself facing charges related to domestic violence in California, there are steps you can take to ensure that you receive fair treatment throughout the process. Let's discuss how dealing with these charges as a public figure may look different than other people's experience and provide strategies for navigating through it successfully.
Prioritize Your Family, Not Your Reputation
No matter how famous you are, you are a human being with a human family. Whatever has happened to prompt charges of domestic violence, it has done damage to your family–and your being a public figure may only add to that pain. That's why, above all else, you need to address this situation as a human first and a public figure second. Prioritize your family, not your public standing. This means admitting responsibility for any wrongdoing and working towards resolving the situation in an amicable and healing way for all family members. Your family deserves understanding, respect, and the opportunity to come to terms with what happened for your relationships to move forward.