Couple Donates Infant's Organs After DUI Tragedy
Deaths caused by crashes involving a driver who is DUI in Los Angeles are always heartbreaking because they are so unnecessary and preventable. It's somehow worse when the victim is an infant, and the child's parents try to salvage something good from their devastation.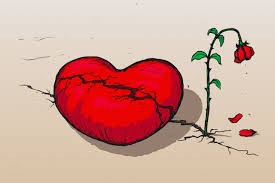 Mixed martial arts fighter Marcus Kowal lost his young son over Labor Day weekend when a 72-year-old woman hit the toddler's stroller in Hawthorne, California. The 15-year-old aunt of Liam Mikael Kowal was pushing him in a stroller through a pedestrian crosswalk with flashing yellow lights on Saturday, September 3rd. Donna Marie Higgins hit the pair and then tried to flee the scene, but witnesses followed her and blocked her SUV to prevent her escape.
When emergency responders arrived, they found Liam still strapped in the stroller and his teenaged aunt lying near the crosswalk. Liam was not breathing, but they managed to revive him and rush him to Harbor UCLA Medical Center. However, the child had suffered irreversible brain injuries and his parents made the difficult decision to take him off life support and donate his organs to another young child. They said that they hoped the donation would save another child's life and spare other parents the tragedy they are facing.

Liam's young aunt, meanwhile, is recovering in the hospital from the serious leg injuries she suffered when the vehicle struck her.
Police gave Higgins a field sobriety test before charging her with felony hit and run and felony drunk driving. She went to jail but got out on a $100,000 bond. Prosecutors are likely to charge her with felony manslaughter now that Liam has died.
Higgins could be spending some significant time behind bars. The penalties for felony manslaughter as outlined in California Penal Code 192 (c) can include two, four or six years in prison and a fine of up to $10,000.
To develop an effective, evidence-based defense to your Los Angeles DUI charges, call Harvard Law School educated attorney Michael Kraut of the Kraut Law Group today for a free consultation.