Unhappy Fate for Daughter of Anti-DUI Crusader
Imagine how would you feel if you spent a career trying to get drivers suspected of DUI in Los Angeles off the road—only to have your own daughter fall victim to one?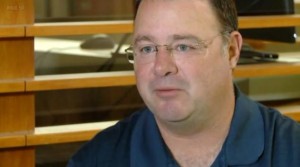 The online media has been full of stories about Officer Dan Shragal, a 20-year veteran with the Indianapolis Metropolitan police. During his time on the force, Shragal has arrested close to 4,000 drivers suspected of DUI. It's too bad he couldn't have stopped at least one more.
Shragal's daughter, 22-year-old Kirstin Burton, was driving down the road in Dayton, Ohio, with her 14-month-old son Orion on August 22nd.when a pickup truck driven by 32-year-old Walter Bradley slammed into her car. The impact pushed Burton's car into a tree and killed her outright—emergency personnel pronounced her dead at the scene. It also critically injured her son, who was riding in the back seat of the car. Hospital personnel were uncertain at first if they were going to be able to save him because he had lost so much blood, but his prognosis is now good.
One eyewitness said that Bradley first hit the car of his (the witness') wife, then hit a taxicab before Burton's vehicle. Bradley tried to flee the scene, but witnesses chased him down and held him until police arrived. They reported that he was covered in blood.
In a sad irony, Officer Shragal received the call about the crash when he was taking a quick break from his job, which that evening involved working at a DUI checkpoint in Indianapolis.
Shragal said that his daughter's death has made him more committed than ever to keeping DUI drivers off the road. Fox 59 News quoted him saying, "I don't want to have another father bury his daughter or his son or children to lose a mom or a dad. It is destructive."
Officer Shragal's tragedy is profound, and it vividly illustrates the unimaginable costs of DUI. If you stand accused of DUI, stories like this must make you stop and take notice. Not only do you want to clear your name (if possible), but you also want to get to the root of why you got in trouble in the first place and do whatever it takes to make amends and become a much safer and more conscientious driver.
As a frequent contributor to respected media, like The New York Times, The Los Angeles Times and Good Morning America, Los Angeles DUI attorney Michael Kraut of the Kraut Criminal & DUI Lawyers understands what it takes to build successful defenses in complex DUI cases. Contact him and his team today to schedule a consultation.
If police stopped you for Los Angeles DUI, you may be worried and anxious. Contact Harvard Law School educated, ex-prosecutor Michael Kraut for assistance at (323) 464-6453 or online. Our team is located at 6255 Sunset Boulevard, Suite 1520, Los Angeles, California 90028.