Jury Finds Police Spouse Guilty Of DUI Deaths
Having a friend on the force may occasionally help someone avoid charges for a Los Angeles DUI. But that's not the case when the aftermath of the drinking and driving includes two deaths.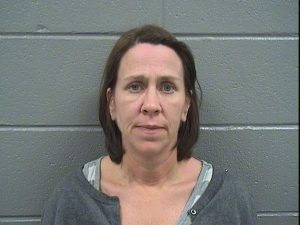 In Cook County, Illinois, a jury found 47-year-old Lisa Elner guilty of charges stemming from a January 2013 crash. Elner and two friends, Michelle Miranda, 37, and Sandra Frankum, 36, had been out celebrating Frankum's birthday at a local bar. According to an article in the Chicago Tribune, prosecutors said that Elner was under the influence of both alcohol and cocaine when she grabbed her keys and said she was okay to drive because she had her "cop card." She was referring to the business card of her husband, a Chicago police officer.
Witnesses reported seeing Elner get behind the wheel of a van with her two friends as passengers. Shortly thereafter, Elner lost control of the vehicle, which plowed through a concrete wall and then dropped 50 feet to a road below. She left the van and had apparently been walking for a few hours before the Illinois State Police picked her up. She had severe frostbite on her hands, but claimed she had been walking home from a bar because she knew she was too drunk to drive home.
Police took her to the hospital for treatment, but Elner never reported the accident or the van that contained her two dead friends. Police discovered the van a few hours later and eventually found footprints in the snow leading to the area where they had found Elner. Police charged her with aggravated driving under the influence involving death, failure to report an accident involving death and cocaine possession. The court will pass sentence in late October.
In California, Elner could face charges of gross vehicular manslaughter or vehicular manslaughter while intoxicated, which are both addressed in the state's penal codes. That could land her in state prison for as long as 10 years.
Call Michael Kraut of the Kraut Law Group to schedule a free consultation with a qualified Los Angeles DUI defense attorney. Mr. Kraut is a Harvard Law School educated ex-prosecutor with nearly 20 years of experience and an excellent track record for getting justice for DUI defendants.