Spring Break Horror: DUI Drivers Bring Tragic Endings to Family Vacations
The damage done by drivers convicted of DUI in Los Angeles and other areas can last for years. Take the case of two families—one from Columbus, Ohio, and the other from Las Vegas—who had very little time to enjoy their memories of their recently-completed vacations. Accidents caused by DUI drivers ended the lives of some of these travelers, leaving the survivors with awful, painful recollections instead of happy ones.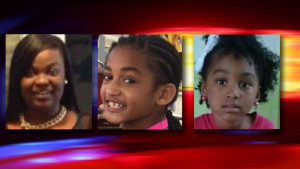 The extended Crowell family was on their way home from a memorable trip to Disney World when 35-year-old Cory Sheward of Tiffin, Ohio, collided head on with the family's car. According to reports, he had been driving the wrong way on Interstate 77. Police believe he had crossed the median and had been heading south in the northbound lanes for at least two miles before he slammed into the Crowell's car.
Sheward killed four people: Carlisa Crowell, age 29; Maxine Wade, age 27; Tasha Freeman, age 9; and Aubrey Willoubey, age 6. The four other passengers suffered serious injuries, including Crowell's 28-year-old brother, Thomas, who had brain injuries. Reports say he was only breathing with the help of a respirator. Police will be charging Seward with four counts of DUI causing serious bodily injury.
The Espinosa family, meanwhile, was on their way to a relative's house in Porterville, California, after spending some time at Yosemite National Park. But then 25-year-old Cheyenne Wyllie ignored a stop sign and breezed into the intersection, t-boning her SUV into their Honda Pilot. The parents, George and Charlotte, lived through the accident. But their 10-year old daughter, Jamie, wasn't as fortunate. Although passersby rescued her from the car, she died at the hospital. George's mother, Angelita, died at the scene. Wyllie, meanwhile, failed her field sobriety tests, and police expect to charge her with DUI.
While the surviving family members would probably argue that no punishment could be enough, California does send DUI drivers convicted of DUI manslaughter with gross negligence to prison. Under Penal Code 191.5(a), they could face 15 years to life if they've had two or more previous DUI convictions.
Respond strategically to your arrest and charges by calling a former Senior Deputy D.A. and highly successful Los Angeles DUI defense attorney with the Kraut Law Group today for a complimentary consultation.