Last Monday, 61-year-old Christopher Iruke was sentenced to 15 years in federal prison for designing and executing a Los Angeles Medicare fraud scheme; he leveraged his position as a local pastor to defraud the government. Iruke and his wife, Connie Ikpoh, and Aura Marroquin (an employee) were convicted in August of Los Angeles health care fraud and conspiracy to commit fraud.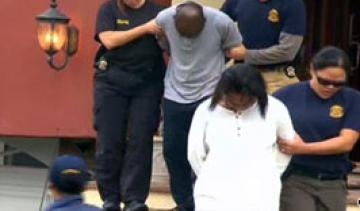 Last Monday, US District Judge Terry Hatter sentenced Iruke for his role in the complicated scheme. According to a CNN report, during the 2011 trial, prosecutors presented evidence "that Iruke bought fraudulent prescriptions and documents…to bill Medicare for equipment that were either medically unnecessary or never provided"…for instance, they billed Medicare of about $6,000 for a power wheelchair that actually cost closer to $900.
As Iruke's situation escalated and became more legally and logistically entangled, he asked his sister to protect him from a Medicare audit by opening two additional medical supply firms. Witnesses told jurors that Iruke and his coconspirators "paid kickbacks to street level marketers to offer Medicare beneficiaries free [devices and equipment] in exchange for the beneficiaries' Medicare numbers and personal information." Iruke and his conspirators allegedly leveraged these data as part of their complicated scheme.