Hope after Beverly Hills DUI Arrest? Redemption is Possible – Just Ask the 49-ers' Braylon Edwards
Getting arrested for driving under the influence in Beverly Hills is zero fun.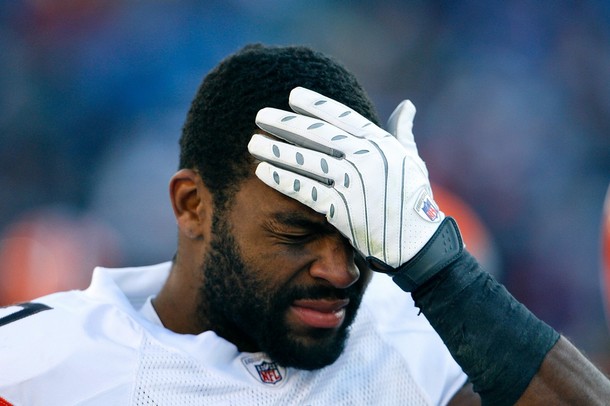 Contrary to popular perceptions, drivers who violate California Vehicle Code Section 23152(a) or 23152(b) are often acutely remorseful, scared, and dismayed by their actions, even hours after an arrest. And while some DUI defendants certainly "fit the stereotype" many people have, the reality is that defendants are diverse and come from all over the community.
One common thread among Beverly Hills DUI defendants is fear.
Defendants worry about job security, family, the possibility of jail time, the possibility of a license suspension, the logistical inconvenience of having to attend weeks or months of alcohol school, the embarrassment of facing strict probation terms, and so on. And these punishments are very real possibilities, by the way, even if you committed a small, misdemeanor Beverly Hills DUI, and it was your first offense.
But certain choices you make now – after the fact, while you are more rational – can radically change the course of your life. Your decision to work with a reputable, creditable Harvard Law School educated Beverly Hills DUI criminal defense attorney, for instance, might lead to a better outcome than you currently believe is possible.
It is also helpful to look at public DUI news events to see how they play out. As a case in point, consider the San Francisco Forty-Niners' Braylon Edwards. The wide receiver pled guilty to a DUI in July and got fined $50,000. Under ordinary circumstances, he might have been suspended from playing in the NFL, which could have derailed his career and led to a professional catastrophe. And sports analysts who examined similar cases involving Kenny Britt, Aqib Talib, and Terrelle Pryor, thought Edwards' situation could have gone either way.
He could have been suspended, but he got lucky.
This goes to show that your case is not entirely within your control. Edwards could have done everything the same but been suspended and he wouldn't have had any say in the matter.
The important takeaway here is that Beverly Hills DUI defendants need to figure out what they can control and what they can't control. And then they need to focus on what they can control, such as their choice of attorney. Beverly Hills DUI attorney Michael Kraut, of the Kraut Law Group (9107 Wilshire Blvd., Suite 450, Beverly Hills, California 90210 Phone: (310) 550-6935), can put together a powerful and solid defense plan for you, irrespective of the circumstances and complexity of your legal challenges.

If you have been arrested for a DUI in Beverly Hills or you are under investigation for driving under the influence in Southern California, please contact Los Angeles criminal defense attorney Michael Kraut for 24/7 assistance by phone at (323) 464-6453 or toll free at (888) 334-6344 or online.