Kansas Doctor Sentenced to Three Years in Federal Prison for Fraud; Los Angeles Medical Fraud Analysts Examine Case
Southern California medical care fraud analysts have been wrapped up debating the massive October bust of a Medicare fraud ring allegedly tied to the Armenian mafia. But a breaking story out of Kansas has siphoned off a lot of media attention.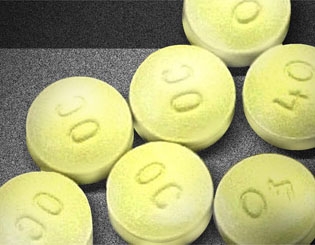 Wayne W. Williamson, 67, an Olathe Kansas ex-physician, was sentenced last Monday to a three year federal jail sentence for distributing prescription drugs illegally and committing healthcare fraud. Williamson pled guilty in July to medical fraud and to harassing a Kansas medical investigator. White collar crime prosecutors said that Williamson used to go into apartment complex parking lots and sell drugs out of his car – drugs like Percocet, Xanax, and OxyContin. One "client" allegedly paid the doctor for $150 for prescriptions of Oxycodone. The client then resold those pills on the black market for $30 each to make a profit. The man testified to making several transactions with the former doctor over two years. Williamson also billed Medicare and Medicaid for non-existing services. The court ordered him to pay restitution of nearly $3,000. Williamson also surrendered his medical license and agreed to never practice medicine in the U.S. again.

Southern California healthcare fraud is an immensely complicated crime. Depending on what you allegedly did, how you did it, and various other factors, you can face charges pursuant to many different laws. For instance, Labor Code Section 3700, Penal Code Section 118, Penal Code Section 550, and Insurance Code Section 1871.4 could be applicable. If convicted, you can face jail time, loss of your license, strict probation terms, major court costs and fines, and mandatory restitution to providers like Medi-Cal, Medicare, or insurance companies.
Law enforcement agents are familiar with myriad "varieties" of Southern California insurance fraud, white collar crime, and healthcare fraud. For instance, if you made up medical records, billed providers like Medi-Cal or Medicare for services that you never rendered, prescribed medicines that were not necessary, or "double billed" or offered excessive and unnecessary procedures, prosecutors can go after you.
Given how complicated these charges can be, it's important to have a savvy and experienced Southern California medical care fraud attorney on your side, like Los Angeles Criminal Defense Attorney Michael Kraut.

Attorney Michael Kraut of Los Angeles Kraut Criminal & DUI Lawyers can provide the guidance, compassion, and strategic assistance you need to respond most actively and effectively to charges. Attorney Kraut practiced for many years as a Deputy District Attorney for Los Angeles (14+ years), and his colleagues in the industry hold him in high esteem. In fact, major media outlets often solicit him to discuss matters such as Los Angeles medical, dental, or chiropractic fraud.