Biggest Domestic Violence Stories of the 2010s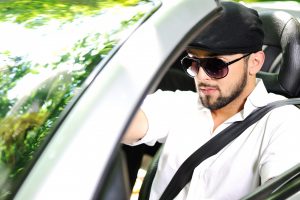 Domestic violence is, unfortunately, one of the most common crimes of our time. DV claims more than 30,000 lives worldwide each year, most of them women. Here in the U.S., DV arrests range in the hundreds of thousands each year, and that doesn't account for the many other incidents that never get reported. (Some estimate there are as many as 10 million victims per year.) And while many of these stories make the headlines, the sheer numbers of them often get buried among other stories.
That said, every so often a particular story stands out to us for one reason or another. Now that the 2010s have come to a close, let's take a look at a few of the more noteworthy domestic violence cases from the past decade to see what we can learn from them–in particular, how they can help those accused of DV understand their story in context and use this point in their lives as a positive turning point.
Russian Woman Loses Her Hands to Domestic Violence
One of the most recent news stories about domestic violence also happens to be one of the most poignant. Russia has one of the worst track records in the world on domestic violence, particularly since the nation decriminalized several types of DV in 2017. So in one sense, a woman's only defense is to talk about it as loudly and publicly as she can. That's exactly what Margarita Gracheva has been doing. As the Washington Post reports, after her husband hauled her into the woods and chopped off both of her hands with an ax, Gracheva took her story public on Instagram. She has since become a household name, appearing regularly on state-run television and getting a surprising amount of attention from pro-Kremlin media sources. She points out that the reason she lost her hands is that the authorities failed to act when her husband threatened her on an earlier occasion. Her husband has since been sentenced to 14 years in prison.
Key takeaway: Victims of domestic violence are often shamed or threatened into silence, but their most powerful defense is often to tell their stories publicly.
"Worst Case of Domestic Abuse I've Ever Seen"
In 2011, Keith Allen McGill of Yellowstone County, Montana was arrested in what Deputy County Attorney Ann-Marie McKittrick called the "worst case of domestic abuse I've ever seen." As the Billings Gazette reported, McGill crashed through the door of his home and allegedly brutally attacked his wife, beating her nearly to death in front of the couple's 10-year-old son. McGill reportedly whipped her, choked her, burned her with a cigarette, hit her with a lamp, stomped on her injured back and at one point tried to tear out her tongue. The attack prompted numerous 911 calls, including one from the son who fled to a neighbor's house. The attack only subsided when another neighbor came over and attempted to restrain McGill, distracting him while his wife escaped. McKittrick said the victim's wounds were so severe that she was "unrecognizable." The horrific attack resulted in 8 felony convictions and a 50-year prison sentence for McGill.
Key takeaway: While intervening directly in a domestic dispute is not generally advised, it was still the vigilance of the neighbors and their numerous 911 calls that quite probably saved the victim's life in this case.
Caught on Video: Ray Rice
In 2014, Baltimore Ravens running back Ray Rice made national headlines for all the wrong reasons when TMZ released a video of him beating his then-pregnant girlfriend Janay unconscious and dragging her body out of an elevator. The Ravens dropped Rice from the team as a result, and he was indicted on third-degree aggravated assault charges, which were later dropped when Rice agreed to court-mandated counseling. The couple was married 6 weeks after the incident. They are still together, and in December 2018 they appeared on CBS This Morning to reflect on another NFL player being caught on camera. Rice says he has no interest in returning to the field and now reflects that the abuse stemmed from a combination of his troubled family history and the pressures of being an NFL star.
Key takeaways: Ray Rice's story presents several important points:
Today's proliferation of security cameras and smartphones makes it much more likely that acts of violence will be caught on camera and used as evidence.
An impulsive act committed in anger can cost you much more than a broken relationship or even an arrest. (In Rice's case, it cost him his football career.)
One moment in time does not have to define the rest of your life. Rice's story is actually one of redemption. In agreeing to get help, he ultimately saw his relationship restored, and he has found a new sense of normalcy.
If you have been arrested on charges of domestic violence, this moment likewise does not need to define your future. What matters most are the choices you make moving forward—choices that can help you and your loved ones move past this difficult situation. For compassionate legal representation, call our offices for a free case evaluation.