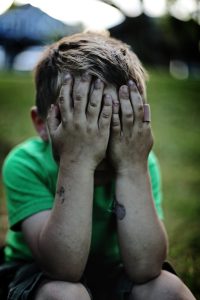 It's a devastating, humiliating scenario that happens more often than we might think. You're engaged in a heated discussion with your significant other–possibly outside or with the windows open in your home. Things get a bit out of hand. Not long after, there's a knock on the door. It's the police; a neighbor heard your argument and called 911. Next thing you know, you're under arrest for suspected domestic battery.
Despite the numerous studies about the so-called "bystander effect" (suggesting that people in groups are less likely to intervene when someone is in trouble), the fact remains that many bystanders will intervene if they suspect domestic violence (as many as 85 percent of people will respond if they feel they are the only one who can help). There is also a current movement in our modern culture that encourages bystander intervention. In short, if someone hears or witnesses suspected domestic violence, there's a strong likelihood that they will call the police. And in California, law enforcement is required to make an arrest if they see probable cause of violence when they arrive on the scene. Let's discuss this dynamic, explore the role of bystanders in suspected domestic violence cases, and talk about your options if a bystander reports you.
Who Can Report Domestic Violence and Why They Might Do So?