Police officers who suspect a driver of DUI in Los Angeles must have probable cause before they can ask that person to take a breathalyzer test. But what constitutes probable cause? In Kansas, at least, police officers can no longer use some of the indicators that they used to employ.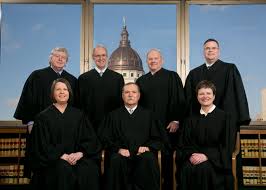 According to the Topeka Capital-Journal, the Kansas Court of Appeals has ruled in favor of Darcy Unrau, who appealed his conviction on DUI charges. Unrau's lawyers argued that Officer Steve Koch, who arrested the driver, lacked good cause to ask the defendant to take a breathalyzer test.
Unrau had been driving 30 mph over the speed limit when Koch pulled him over in August 2014. After spotting a holstered gun in the vehicle, Koch asked the driver to get out. The officer admitted that Unrau had no problem talking or walking but said he smelled of alcohol. When Unrau's passenger opened the glove compartment in the vehicle to take out the insurance information, a can of beer rolled out. Officer Koch subsequently found two other cans of beer, one opened, in the vehicle.