DUI Arrest Challenge: Was Driver's Right to Due Process Per the 14th Amendment Violated?
Over the past year or so, anecdotal evidence suggests that lawyers who represent DUI drivers in states across the U.S. have been getting more aggressive in contesting their clients' convictions. Now there's another lawsuit–this time filed in Florida–which anyone who has lost a driver's license because of a DUI in Los Angeles might want to watch closely.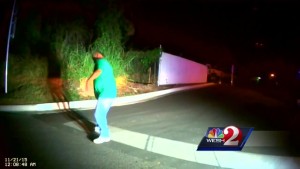 According to the Orlando Sentinel and other media reports, lawyers for Alfredo Crespin, a 58-year old man from Winter Gardens, Florida, are bringing a lawsuit against the Florida Department of Highway Safety and Motor Vehicles (DHSMV). Arrested for DUI on November 20, 2015, Crespin lost his license when police confiscated it after his arrest. Following the regular procedures, DHSMV then suspended his driving privileges for a year. On February 12th, 2016, the court found Crespin guilty of the DUI charges, and his driver's license suspension remains in place.

But Crespin's attorneys, David Oliver and Stuart Hyman, argue that the DHSMV's immediate suspension of a driver's license after a DUI arrest violates that driver's rights to due process guaranteed under the U.S. Constitution's 14th amendment. Their lawsuit, filed in federal court, claims the automatic suspensions are a money grab by the state, since the practice brings in as much as $60 million a year. (Drivers arrested on suspicion of DUI must pay to get special limited licenses that allow them to drive for work and must also pay additional costs to get their regular licenses back when their suspension ends.)
The lawsuit also alleges that the suspension appeal hearings that a DUI suspect can request are really a "kangaroo court," presided over by a DHSMV employee, who has no incentive to rule against his employer.
Since Crespin's attorneys have filed this suit in federal court, its outcome could impact the way that California handles license suspensions as well. Under California Vehicle Code 13352 (a), the DMV automatically suspends the driver's license of a first offender for four months and the license anyone with a previous DUI arrest for one year.
As a frequent contributor to respected media, like The New York Times, The Los Angeles Times and Good Morning America, Los Angeles DUI attorney Michael Kraut of the Kraut Law Group understands what it takes to build successful defenses in complex DUI cases. Contact him and his team today to schedule a consultation.