One Word Jeopardizes Missouri DUI Convictions
Small words can have a big impact. Just ask the thousands of drivers in Missouri who could see their DUI convictions thrown out of court thanks to the substitution of "or" for "and" in the instructions for Breathalyzer calibration. If a judge made a similar ruling regarding DUIs in Los Angeles, lawyers could submit dozens of requests to have their clients' convictions overturned.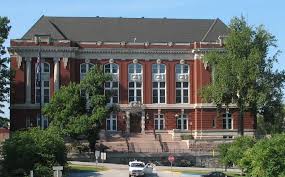 The ruling stems from an incident on July 12, 2013, when Lake Saint Louis, Missouri, police arrested Kristin Nicole Stiers for driving while intoxicated. When Stier's attorney, Matt Fry, began looking into the results of the breathalyzer test—which registered her blood alcohol content as above the legal limit—he found that the state agency responsible for the calibration directions had made a mistake in its directions to state police.
The Missouri Department of Health and Senior Services rewrote the breathalyzer regulations to require police to calibrate breathalyzers at three levels: .10, .08 and .04. But the department neglected to inform police of that change. They were still following the former regulations, which directed them to calibrate the breathalyzer at .10, .08 or .04
Fry took Stiers' case all the way to the Missouri Supreme Court, which ruled that the discrepancy invalidated her breathalyzer test. That meant that Stiers, who had lost her driving privileges as a result of her DUI, got her license back.
But the ruling also brought into question any breathalyzer tests performed between December 2012 and January 2014. Fry, quoted in a story on the Vice Channel online site, estimates that the ruling could invalidate as many as 4,000 DUI convictions. Other attorneys are not so sure. In an article in the Springfield News Leader, some lawyers say that since the Breathalyzer results are only one part of the evidence in a DUI test, the courts will probably uphold most of the convictions.
To understand what to do to fight back against your charges, call Los Angeles DUI defense lawyer, Michael Kraut of Kraut Criminal & DUI Lawyers. As a former (and highly successful) Deputy District Attorney, Mr. Kraut has fought on behalf of defendants like you for nearly 20 years.