A driver might be very happy when a judge reduces a charge of DUI in Los Angeles to a lesser charge, like wet reckless. But getting intoxicated and driving down a busy main street is not a good way to celebrate. Just ask 18-year-old Lucas Brandenberg of Knoxville, Tennessee. He'd likely be in less trouble today if he had found a quieter and less dangerous way to express his satisfaction with the outcome of his court case.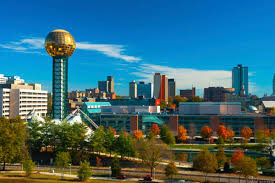 On Thursday, June 14th, Brandenberg appeared in a court in Knox County, where Judge Scott Shipplett accepted a plea deal that reduced a DUI charge against him to reckless driving. (Another judge, Stephen Mathers, had initially rejected the plea deal, but Brandenburg's case ended up in Shipset's courtroom.)
Around 2 a.m. on the morning of Friday, June 15th, police responded to calls about a pickup truck driving through Knoxville with two occupants throwing beer cans out the window. Officers tried to intercept the truck, but it blew through a red light and then led them on a chase through another town. The officers eventually found the vehicle abandoned and Brandenburg hiding in a nearby shed. (They never caught the vehicle's second occupant.) But the police did discover several illegal and prescription drugs as well as illegal drug paraphernalia in the truck.