Celebration Nets Teen Another DUI Arrest
A driver might be very happy when a judge reduces a charge of DUI in Los Angeles to a lesser charge, like wet reckless. But getting intoxicated and driving down a busy main street is not a good way to celebrate. Just ask 18-year-old Lucas Brandenberg of Knoxville, Tennessee. He'd likely be in less trouble today if he had found a quieter and less dangerous way to express his satisfaction with the outcome of his court case.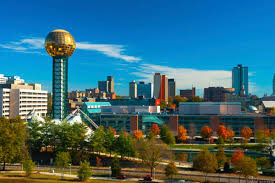 On Thursday, June 14th, Brandenberg appeared in a court in Knox County, where Judge Scott Shipplett accepted a plea deal that reduced a DUI charge against him to reckless driving. (Another judge, Stephen Mathers, had initially rejected the plea deal, but Brandenburg's case ended up in Shipset's courtroom.)
Around 2 a.m. on the morning of Friday, June 15th, police responded to calls about a pickup truck driving through Knoxville with two occupants throwing beer cans out the window. Officers tried to intercept the truck, but it blew through a red light and then led them on a chase through another town. The officers eventually found the vehicle abandoned and Brandenburg hiding in a nearby shed. (They never caught the vehicle's second occupant.) But the police did discover several illegal and prescription drugs as well as illegal drug paraphernalia in the truck.
Brandenberg had a blood alcohol content of 0.13. Police charged him with DUI, felony aggravated DUI/no insurance, felony aggravated fleeing and eluding authorities and with misdemeanor charges of unlawful consumption and possession of alcohol by a minor and unlawful possession of drug paraphernalia.
The teen ended up having a video hearing before Judge Mathers, the judge who had rejected his earlier plea deal. Prosecutors are unlikely to allow Brandenberg to plead the DUI charges down this time.
If Brandenberg lived in California, he'd be without his driver's license for at least a year, under the penalties laid out in Vehicle Code 23136, which includes the laws dealing with driving and underage drinking. Because of his high BAC, he'd also face the penalties outlined in VC 23152, including fines, probation and mandatory attendance at DUI driving school.
Do you need help defending against a drug or DUI charge? Michael Kraut of Los Angeles's Kraut Criminal & DUI Lawyers is a trustworthy, highly qualified former prosecutor. Call a Los Angeles DUI attorney today to strategize for your defense seriously.