DUI Hit-and-Runs on the Rise? Why, and What Can Be Done?
Los Angeles County saw an alarming increase in the number of hit-and-run crashes in 2015, the last year for which statistics are available. According to a report from the NBC4 I-Team, the California Highway Patrol reported that the county experienced more than 28,000 such crashes in 2015. The report also revealed that 50 percent of all crashes in Los Angeles County are hit-and-run. (Compare that to the national figures; the American Automobile Association says that 11 percent of all crashes nationwide are hit-and-run.)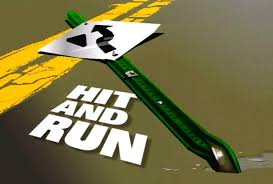 But California is not alone in the increasing number of hit-and-runs. New York, Florida and North Carolina are among the states also reporting big jumps in the number of crashes where drivers flee the scene.
The AAA Foundation for Traffic Safety reports that hit-and-run drivers kill nearly 1,500 people annually:
• Approximately 6 in 10 of those fatally injured are pedestrians;
• 58 percent of fatal hit and run crashes occur on a Friday, Saturday or Sunday;
• 47 percent of fatal hit and run crashes occur between 9 p.m. and 3 a.m.
A report by NBC4 in 2014 noted that over the five previous years, Los Angeles police had been able to investigate only 43 percent of hit-and-runs, because they lacked witnesses and evidence to lead them to the driver. Investigators solve only half of the cases for which they do have leads.
Faster speeds, deadlier results
Hit-and-run crashes didn't start with the beginning of the automobile age. Horse-drawn carriages, wagons and similar conveyances would sometimes hit someone or something and depart without stopping to assess the damage to people or property.
Such incidents continue to this day; back in 2013, for example, Pennsylvania State Troopers reported that an Amish horse-drawn-buggy had hit a Honda CRV in an intersection (twice) before continuing on its way. Nobody was hurt in that incident, however.
The introduction of the motor car and its faster speeds made the probability of serious injury much higher in hit-and-run cases. Horses generally traveled at about 4 mph, so even the early motor cars, which ran at speeds of about 8 mph, were deadlier than a horse-drawn-vehicle would be. As vehicle speeds increased, so did the victims of hit-and-runs. A Los Angeles Times article about the increasing number of traffic-related fatal crashes noted that when a car moves at 20 mph, a pedestrian has a 10 percent chance of dying if hit. When that vehicle is traveling at 40 miles per hour, however, the pedestrian's risk of death rises to 80 percent.
There is one (small) bright spot concerning hit-and-runs. In April 2017, Stanford University released a study that showed the number of hit-and-run crashes in California overall declined after the state legislature passed a law allowing people in the country illegally to get driver's licenses. The Los Angeles Times article that reported the study said that the rate of hit-and-run crashes decreased at least 7 percent in 2015, resulting in 4,000 fewer hit-and-runs. The change was a result of Assembly Bill 60, which allowed more than 850,000 illegal immigrants to obtain state services, including driver's licenses.
Hit-and-runs in LA
Hit-and-run incidents in Southern California in the last year have included:
• On July 17h, police found the body of 41-year-old Rebecca Anderson at Resda Park. The coroner reported that Anderson had sustained "multiple traumatic injuries" after being involved in a crash with a vehicle. Police officers are investigating but have not so far identified the person or the vehicle that struck Anderson.
• An 11-year-old girl received fatal injuries when a car driven by 25-year-old Eduardo Medrano Jr. hit the vehicle in which she was riding. Medrano apparently called someone to pick him up from the accident scene; he left in a gold-colored car. Police arrested him when he turned himself in a week later.
• In July 2016, NBA star Dennis Rodman forced a driver off the road and into a median wall just after midnight. He had been driving north in the southbound HOV lane of Interstate 5 near Santa Anna. Rodman actually got out of his car, talked to the driver of the other vehicle, but left before police arrived—and before he left his information with the other driver. Police charged him with a misdemeanor hit-and-run; after his conviction in February, the Santa Ana court sentenced him to three years of informal probation and 30 hours of community service.
• On July 7th, 34-year-old Ingrid Argueta was crossing 79th street outside of the crosswalks when a hit-and-run driver struck her. Although emergency personnel took her to the hospital, where she died on July 12th after her family took her off life support. Argueta had been out celebrating her upcoming birthday (on July 9th) with friends when the accident occurred. Police were still searching for the driver of the car that fled the scene.
• Hit and runs are usually accidents, but that's not always the case. On July 24th this year, a security guard named Mario Melbourne Jr. got into an argument with one of his friends over some money. They ended up in a fist fight. The friend got into his vehicle and started to drive off, but then did a U-turn and came back and hit Melbourne with his vehicle. He also narrowly avoided hitting Melbourne's girlfriend and brother as well. The police identified a suspect, Frankie Mazen III, but he was still at large three days after the accident.
Penalties for hit-and-run in California
California has two sections of the Motor Vehicle Code that relate to hit and run. VC 2002 relates to crashes that involved property damage; VC 2001 relates to those that cause injury or death. Drivers are also bound to follow the provisions of VC 2003 and 2004, which relate to what they must do at the scene.
Under VC 2002, drivers involved in a crash are supposed to stop immediately, provide others involved in the incident (or owners of property that received damage) with their name and address, and, if requested, their driver's license and vehicle registration. If the owner isn't around (in the case of a parked car, for example), they're supposed to make an effort to locate that owner. If those efforts fail, the law requires drivers to "leave in a conspicuous place" a note that gives the property owner their name and address and a brief explanation of what happened. They're also required to notify the local police department immediately.
Violating the provisions of VC 200s is considered a misdemeanor offense. If charged and convicted, a driver faces a fine not exceeding $1,000, imprisonment in jail up to six months or both imprisonment and fine.
Under VC 2001, drivers are supposed to exchange all of that information, and to render "reasonable assistance" to anyone injured. That may include transporting an injured person or making arrangements for transporting (i.e. calling 911) the injured to a medical facility to ensure that they receive help.
Penalties under VC 2001 include imprisonment in the state prison or county jail for up to a year, a fine of at least $1,000 (but no more than $10,000) or both imprisonment and fine.
If the police charge a driver with DUI as well as hit-and-run, the consequences are much more severe. The judge could add financial penalties and jail time for DUIs onto the sentence. The DUI penalties could run from $1,800 in fines and assessments for a first-time offender to as much as $18,000 in penalties for a fourth DUI offense; imprisonment time could be anywhere from a month in jail to 16 months in state prison.