Police officers frequently find passengers in a vehicle when they've pulled someone over for DUI in Los Angeles. All too often those passengers suffer critical and sometimes fatal injuries if the car hits a light pole, another car or a wall.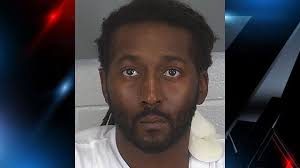 In Spartansburg, South Carolina, Joshua Meadows was traveling between 67 and 74 miles per hour in a 35 mph zone when he lost control of his vehicle on the night of June 8th. The car spun, went off the road, climbed an embankment and then went airborne before hitting a tree with the passenger side door. One passenger, Harold Dean Fields, 57, lost his life in the crash. Two other passengers suffered serious injuries.
Meadows faces charges of felony DUI resulting in death and felony DUI resulting in great bodily injury. His blood alcohol level allegedly was 0.104, and he also tested positive for barbiturates, Benzodiazepine and cannabinoids.