Passengers At Risk with DUI Drivers: a Scary Cautionary Tale
Police officers frequently find passengers in a vehicle when they've pulled someone over for DUI in Los Angeles. All too often those passengers suffer critical and sometimes fatal injuries if the car hits a light pole, another car or a wall.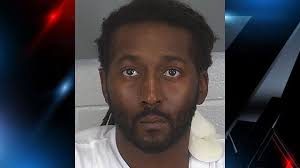 In Spartansburg, South Carolina, Joshua Meadows was traveling between 67 and 74 miles per hour in a 35 mph zone when he lost control of his vehicle on the night of June 8th. The car spun, went off the road, climbed an embankment and then went airborne before hitting a tree with the passenger side door. One passenger, Harold Dean Fields, 57, lost his life in the crash. Two other passengers suffered serious injuries.
Meadows faces charges of felony DUI resulting in death and felony DUI resulting in great bodily injury. His blood alcohol level allegedly was 0.104, and he also tested positive for barbiturates, Benzodiazepine and cannabinoids.
Passengers and drivers rarely walk away unscathed when a DUI accident involves traveling up, down or over an embankment. In Bakersfield, California, Tony Bailey, 22, left the roadway and flew down an embankment on Friday, July 8th. When the car burst into flames, two of Bailey's passengers died: Moequice Moses Turner Wright and Dashun Henry Sutton. Bailey and two other passengers suffered injuries as well. Police charged Bailey with felony DUI and vehicular manslaughter.
In California, vehicular manslaughter while driving under the influence comes under Penal Code 191.5. If convicted a driver can face serious time in the state penitentiary—four, six or even 10 years—and must come up with money to pay fines of up to $10,000. If the accused driver has a previous DUI conviction on his driving record, he/she may be looking at 15 years in state prison if convicted of gross vehicular manslaughter while intoxicated.
As a frequent contributor to respected media, like The New York Times, The Los Angeles Times and Good Morning America, Los Angeles DUI attorney Michael Kraut of the Kraut Criminal & DUI Lawyers understands what it takes to build successful defenses in complex DUI cases. Contact him and his team today to schedule a consultation.