A driver convicted of multiple counts of DUI in Los Angeles would not meet the medical requirements for a license to pilot a plane or a helicopter. Yet the Federal Aviation Administration has no such restrictions when it comes to approving a license to pilot a hot air balloon. Could this loophole in the balloon regulations have contributed to the hot air balloon accident in Texas that claimed 16 lives on July 30th?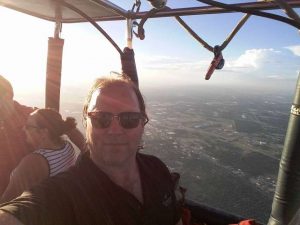 The Washington Post reported that Alfred G. "Skip" Nichols had at least four DUI convictions in Missouri in the last 26 years: one in 1990, two in 2002 and another in 2010. He also served time in jail for a drug crime.
A report from NBC Nightly News said that multiple convictions for DUI would most likely have prevented Nichols from getting the medical certificate required to get a license to fly solo in an aircraft. But pilots of balloons and gliders don't have to provide that medical certificate for their pilots' licenses. The NBC story said that all that is required is for prospective pilots to provide a statement certifying that they have no medical defect that would make them unable to pilot such an aircraft.