School Kids Injured in Crash Caused By Allegedly DUI Driver
What kind of lessons do children learn when they watch a police officer arrest their mom, dad or even a complete stranger on a Los Angeles DUI 23572 charge? Do they shrug it off, thinking it's no big deal? Or does it make a lasting impression and influence their driving habits in the years to come?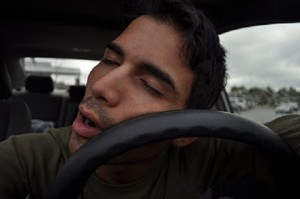 Teenagers taking the bus home from school in Charleston, South Carolina, aren't likely to forget their encounter with a likely DUI driver on November 30th. That's when Robert Long, age 61, rear-ended their stopped school bus. Five students suffered injuries, although none were seriously hurt. Officers charged Long with DUI.
Students in Hamilton Township in Pennsylvania got an even closer look at the dangers of DUI driving. They were riding around with a driver allegedly under the influence of a double whammy: pain killers and anti-anxiety medication.
News reports said that seven students from Stroudsburg Junior High School took a scary ride with their bus driver of two weeks, Vanessa Bailis. Bailis was reportedly falling asleep and driving off the road; she almost hit a pole and repeatedly circled the same neighborhood.
One student, Emma Valinoke, texted and then called her father, begging for help. The dad spotted the bus, which had pulled over in front of a bar across the street from his home. He got Emma and the other students off the bus and contacted the state police, who came to the scene and took a blood sample from the bus driver.
The incident took place on November 2nd, but police didn't charge Bailis with DUI until they received the blood test results in late November.
Although they were uninjured, the students riding on Bailis' bus aren't likely to forget their wild ride anytime soon. Perhaps their memories will persuade them not to get behind the wheel if they've been drinking or doing drugs.
Section 23572 of the California Vehicle Code says that drivers who driver DUI with a passenger who's 14 years old or younger in the car will face mandatory jail time.
Do you need assistance constructing an appropriate response to a DUI charge? Look to the Kraut Law Group's Michael Kraut for insight and peace of mind. Mr. Kraut is an experience Los Angeles DUI attorney with many relevant connections in the local legal community.
Did police stop you for driving under the influence in Los Angeles? Contact DUI defense attorney Michael Kraut for assistance at (323) 464-6453 or online. We're located at 6255 Sunset Boulevard, Suite 1520, Los Angeles, California 90028.