Strange DUI Arrests Over Holiday Weekend
It's not unusual–in fact it's typical–to hear reports of unusual arrests for DUI in Los Angeles and in other cities at holiday times. But these two cases make you wonder if there was something strange in the jelly beans this year.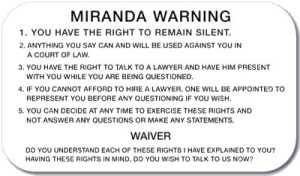 ABC Action News in Tampa, Florida, reported that police arrested John Vu Lam for DUI early Easter morning. The 21-year old man was driving the wrong way on Armenia Avenue when a Florida Highway Patrol Trooper spotted him.
That wasn't Lam's only problem, however. He handed the officer a paper license in someone else's name, only he couldn't tell them that person's birth date. (Lam actually had his own driver's license, but the state had suspended it.) Lam's blood alcohol content came in under the legal limit, and he refused a urine test, but officers arrested him anyway because of his glassy eyes and slurred speech. That was enough under Florida law–and under the laws of all states–to allow troopers to charge him with driving on a suspended license and giving a fake name to law enforcement officers.
Meanwhile, up north in Norwalk, Connecticut, a man picked up for DUI asked officers to cut him a break and give him a ride home. This was after 34-year-old George Atavia sped away from officers attempting to stop him, ran three red lights and crossed over into oncoming traffic. When officers finally brought Atavia to a halt, he apparently informed them that he had already had two DUI arrests.
Once police took Atvia to the station, he asked for a Miranda rights form in Spanish and then in German, apparently to slow down the charging process. It didn't work; police booked him for driving under the influence and other related charges.
As a frequent contributor to respected media, like The New York Times, The Los Angeles Times and Good Morning America, Los Angeles DUI attorney Michael Kraut of the Kraut Law Group understands what it takes to build successful defenses in complex DUI cases. Contact him and his team today to schedule a consultation.
Have you been arrested for a DUI in Los Angeles? If so, please contact DUI defense attorney Michael Kraut at (323) 464-6453 or online. Our building is located at 6255 Sunset Boulevard, Suite 1520, Los Angeles, California 90028.