Driver Runs Out of Luck in St. Patrick's Day DUI Arrest
The LAPD may have cracked down on motorists who were partying a little too freely on March 17th, but there were no Los Angeles DUI arrests that were quite as news-making as the chase near Annapolis, Maryland. It involved three other cars, a vehicle fire and a police helicopter.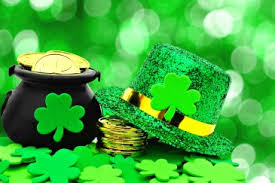 According to the Annapolis Patch, police officers spotted Marvis Montrell Pollock's 2008 Honda Accord as it was approaching the DUI checkpoint they had set up to catch people celebrating the holiday with too many drinks. After almost hitting the checkpoint, Pollock swerved onto a nearby highway, quickly pursued by a marked police car. When the officers caught up, Pollock took off again, leading them on a 15-minute chase through an area that included a community college. To avoid causing injuries in a high-speed chase, the police cars eventually dropped back, letting a police helicopter follow the car from overhead.
Pollock didn't come to a stop, however, until he smashed into three cars waiting at a red light near the U.S. Naval Academy's football stadium. It was then that his Accord burst into flames.
To top it off, the 34-year-old Pollock didn't even have a driver's license.
Unlike some people who have overindulged during the holiday, Pollock should have little trouble remembering the events of this St. Patrick's Day. He'll have an arrest record to remember it by. Police have filed multiple charges against him, including driving under the influence (of drugs, not alcohol); four counts of assault (since there were a total of four people in the cars he hit); and fleeing from police.
Do you need help defending against a serious charge? Call a qualified Los Angeles DUI defense attorney with the Kraut Law Group immediately.
Did police stop you for driving under the influence in Los Angeles? Contact DUI defense attorney Michael Kraut for assistance at (323) 464-6453 or online. We're located at 6255 Sunset Boulevard, Suite 1520, Los Angeles, California 90028.