No Favoritism on DUI Charge for NFL Draft Pick Favorite
A college football player may soon learn what many Hollywood and sports stars already know after being charged with a DUI in Los Angeles: being a celebrity doesn't always gain you special treatment.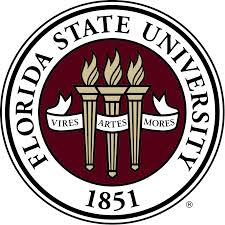 Florida State University cornerback P.J. Williams has garnered some impressive stats on the football field. In 2014 he earned distinction as a member of the All-ACC First Team and the USA Today All-America Second Team. Sportswriters considered him a top pick for the NFL pro draft this spring.
But Williams may have jeopardized his chances with an unwelcome addition to his off-the-field record. Florida State University police picked him up on April 3rd at 3:30 a.m. and charged him with driving under the influence. TMZ reports that Williams made an illegal left turn onto Dewey Street and drifted over the lane divider several times. When police questioned Williams, they discovered that he was using a rental SUV—and was driving it on a suspended license.
Apparently hoping for a break, Williams reportedly told police he had played football for FSU, and that he just wanted to go home. But officers weren't impressed. Williams then refused to take either a Breathalyzer test or a field sobriety test. At that point, the officers took him to jail, charging him with DUI.
Williams may have had good reason to expect the cops to take it easy on him. A report in the New York Times last year said that in October 2014, Williams drove his car into the path of another vehicle and fled the scene. Tallahassee police originally called it a hit and run—which would have meant criminal charges—but the police apparently changed their minds and Williams got off with two traffic tickets instead.
What should you do if you or someone you love faces a serious DUI count? Will you go to jail? Will you lose your license? Call Los Angeles DUI defense lawyer Michael Kraut immediately to understand your options and craft a strategic response.
If you've been arrested for driving under the influence in Los Angeles, contact former-prosecutor Michael Kraut for assistance at (323) 464-6453 or online. Our team is located at 6255 Sunset Boulevard, Suite 1520, Los Angeles, California 90028.