South Carolina DUI Drivers Retain Moped Option – Should Los Angeles DUI Drivers Get Something Similar?
Drivers convicted of DUI in Los Angeles usually lose their licenses for some period of time, forcing them to seek alternative transportation. They may take the bus, get rides from friends or family members or use cabs or ride-sharing services.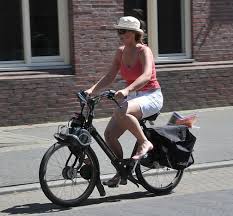 In South Carolina, however, DUI drivers have had another way of getting around the license restriction. They can travel around on a moped, since those vehicles are not subject to the same traffic and safety laws as other motor vehicles.
But moped drivers can expect some changes. The South Carolina legislature just sent a measure to Governor Nikki Haley that will require operators to follow almost all of the state's traffic laws. When the bill becomes law, police officers will be able to arrest a moped operator for DUI just like they could arrest any other motorist who drives while impaired. (They could not do that under current law.)
However, drivers convicted of DUI who lose their regular drivers' licenses could still get a special moped license that would allow them to continue to operate these small motorized vehicles.
According to Greenville Online, law enforcement officials had pushed hard for the moped bill. In 2015, 55 people died in moped accidents, up from 35 in 2014. That's a 57 percent increase. Overall traffic deaths in the state were up as well, but only by 16 percent.
Under the new legislation, which the governor is expected to sign, moped drivers will have to wear reflective vests and helmets if they are under 21. Mopeds will require a license and registration, and they will have to run with their lights on. But moped operators won't have to purchase liability insurance, which makes it expensive for other drivers when the moped driver causes an accident.
California's Vehicle Codes require moped drivers to follow all of the laws applicable to motorcycles. Lose your license due to a DUI (or any other cause) and you lose your right to drive a moped as well.
If you need to develop a sound, systematic defense to a Los Angeles DUI charge, call experienced Los Angeles DUI defense lawyer, Michael Kraut, of the Kraut Law Group.