Washington State Supreme Court Rules DUI Sobriety Tests Aren't Unreasonable Search
What evidence should a judge permit police to present during a DUI trial? If a driver suspected of DUI in Los Angeles refuses to take a field sobriety test, for example, should the court allow police officers to use that as evidence against him/her?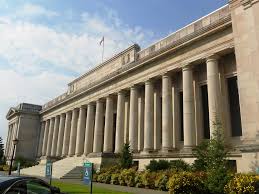 The Washington State Supreme Court thinks so. In a recent 5-4 vote, the court ruled that Mark Tracy Macham did not have a constitutional right to refuse a field sobriety test on the grounds that it was an unreasonable search.
According to King 5 News, police had pulled Mecham over back in 2011 because there was an outstanding warrant for his arrest. After trying to talk to Mecham, the officer concluded that he was impaired and asked him to take a field sobriety test. Mecham refused. During his booking at the police station on DUI charges, Mecham also refused repeated requests to take a breathalyzer test.
During Mecham's trial for felony DUI (he had several previous DUI convictions), prosecutors used Mecham's unwillingness to perform field sobriety test as evidence of his guilt. Two of the dissenting justices on the Supreme Court ruling said that prosecutors should not have used Mecham's refusal that way; they thought Mecham should get a new trial.
After the Supreme Court ruling, Mecham's defense attorneys said they feared that the ruling will make it harder for DUI defendants to get a fair trial if they refuse the field test or the breathalyzer. But Washington State Police and anti-DUI groups expressed satisfaction with the decision. They are pleased that law enforcement officers and prosecutors will still have that tool available to them when they go after someone in court on suspicion of DUI.
California Vehicle Code 23612 does require drivers suspected of DUI to submit to blood alcohol tests or lose their license, but it does not mandate that drivers take field sobriety tests.
Do you or a family member need insight from a qualified Los Angeles DUI attorney? Contact Michael Kraut of the Kraut Law Group to set up your free consultation.