Southern California DUI News Updates – Quick Reports on Stuff You Should Know
Most Southern California DUI news stories and blog posts report only on the latest headlines. But sometimes the most important stories percolate for weeks without getting due attention. To that end, let's examine relevant developments that could impact your driving and your safety.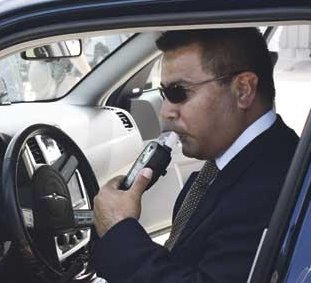 1. CHP will serve over 6,000 warrants for individuals who've ignored DUI court appearances.
According to official sources, the California Highway Patrol is going to serve 6,000 warrants for drivers who were caught driving under the influence in Southern California and elsewhere throughout the state who did not show up for court appearances. These warrants should be out by September 30th. Individuals who have outstanding warrants can turn themselves in. Celebrities are not exempt from this hunt. As this blog reported, Jani Lane, former lead singer of the band Warrant, was issued a warrant last month for failing to show up to a Los Angeles DUI hearing.
2. Increase in traffic fines may be impacting Southern California road safety.
On January 1st, 2009, the California legislature passed a law that increased fines for traffic infractions by up to 150%. The revenues from these fines have paid for construction of new courthouses. The imposition of higher fines should theoretically deter bad driving, but it is uncertain whether the deterrent works. More studies need to be done to demonstrate a clear cause and effect relationship.
3. Mandatory Interlock Ignition Device program for first time Los Angeles DUI offenders is moving forward.
As regular readers of this blog may know, as of in January 2010, first time DUI offenders may be forced to install Interlock Ignition Devices in their vehicles as part of a pilot program to deter recidivism. The IID is a breathalyzer-like device that prevents you from turning on your car unless you blow into it and blow a "clean" reading (BAC = 0.00%).
In addition to the mandatory IID installation, first time offenders can face other undesirable penalties for driving under the influence in Southern California such as:
• Mandatory two days (48 hours) behind bars
• Strict terms of probation
• Mandatory alcohol school
• California drivers license suspension for a full year
• Potential elevation of the misdemeanor charge to a felony in the event of an injury DUI
• Fine of $1,000
• Court costs (often way in excess of $1,000)
• Unquantifiable anguish, frustration, and lost time dealing with the arrest, and the direct and indirect consequences of the arrest
4. Former DUI prosecutor now available to help Los Angeles DUI defendants.

Attorney Michael Kraut used to be one of the most feared DUI prosecutors in the Southland. He worked for 14 years as one of the most Senior Deputy District Attorneys in LA. Now he is taking on criminal defense clients. Attorney Kraut is Harvard Law School trained, and his firm, the Kraut Criminal & DUI Lawyers, has won the esteem of judges and respect of legal peers. Unlike lifetime criminal defense attorneys – who usually have a single perspective on the system – Attorney Kraut has a dual perspective, which allows him to innovate and dialog effectively with prosecutors and judges.
If you have been arrested for a DUI in Los Angeles or you are under investigation for driving under the influence in Southern California, please contact Los Angeles criminal defense attorney Michael Kraut for 24/7 assistance by phone at (323) 464-6453 or toll free at (888) 334-6344 or online.