What Laws, Exactly, Did Your Los Angeles Health Care Fraud Violate?
Whether you're just being investigated for healthcare fraud in Los Angeles, or whether police already raided your facility and booked you under some very scary sounding charges, you're feeling out of control and out of the loop.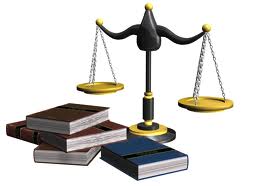 What crimes, exactly, might prosecutors charge you with? And what can you do about your impending serious legal battle?
The vast majority of Southern California healthcare crimes are charged according to Insurance Code Section 1871.4. Many cases also include a charge per Penal Code Section 550. That section covers when people make false insurance claims to collect or deny insurance benefits. If you used a false statement to make an insurance claim, prosecutors might also slam you with a charge per Penal Code Section 118, which deals with perjury.
If you're a doctor, chiropractor or dentist who committed Southern California healthcare fraud, you may also face charges per Labor Code Section 3700. This misdemeanor has to do with falsely representing an employee's workers' compensation coverage.
Doctor Fraud in Los Angeles

If you're a caregiver who practices medicine (or any therapy) in Southern California, you're well aware that insurance companies are paying less and less for services. So many doctors "push the envelope" with their billing – either by billing more than they should or by making up services never provided. You can read in the news about the million and one variations on this kind of scheme. But the law takes them all very seriously. Not only can you risk a major jail sentence, but the California Medical Board may also strip you of your license.
If federal or CA investigators have already collected patient records and other vital paperwork from your office – or you have other urgent questions concerning your rights, responsibilities, potential punishments, possible defenses, etc – please get in touch with an experienced Southern California Medicare fraud defense attorney at the Kraut Law Group now for sound, effective guidance regarding your legal options.

If you have been arrested for a crime in Los Angeles, please contact Los Angeles criminal defense attorney Michael Kraut for 24/7 assistance by phone at (323) 464-6453 or toll free at (888) 334-6344 or online.