Los Angeles Drug Crime Laws Come Under Fire: Attorney General Eric Holder Declares "Our System Is, In Too Many Ways, Broken"
Getting arrested for a drug crime in Los Angeles is serious business.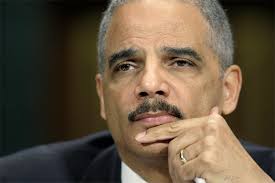 Current mandatory minimum sentences for drug crimes can compel nonviolent offenders to spend substantial time behind bars. The way our society punishes drug crimes is not without its critics, though. In fact, the Obama administration's Attorney General, Eric Holder, recently lashed out at the "draconian mandatory minimum sentences" for nonviolent offenders.
Holder recently told the American Bar Association that prison system was intended to "punish, deter, and to rehabilitate, not to merely warehouse and forget." He's ordered the prosecutors in his department to "modify the Justice Department's charging policies" to ensure that nonviolent offenders — who have committed relatively minor crimes, such as possession of marijuana — "will no longer be charged with offenses that impose draconian mandatory minimum sentences."
He also decried the fact that black men who go to jail are given sentences "20% longer than those imposed on white males convicted of similar crimes." He called this fact "shameful."
Holder told NPR earlier in the year: "the war on drugs is now 30, 40 years old … there have been a lot of unintended consequences. There has been a decimation of certain communities, in particular, communities of color … we can certainly change our enforcement priorities."
Holder wants U.S. attorneys to avoid prosecuting all cases that can be dealt with by California (or other state or local) authorities and to focus instead on violent and serious offenders. He said he aims to make the "federal government … both smarter and tougher on crime."
Many in the Los Angeles criminal defense community are excited to hear that the U.S. Attorney General is promoting aggressive reforms.
But if you — or a close friend or family member — face urgent and practical problems about your defense, such proposed reforms might not matter much. Creating an effective defense to Southern California criminal drug charges is no small matter, even if you stand accused of a simple, nonviolent offense, such as a misdemeanor possession. And if you stand accused of more complex or serious offenses, such as possession with intent to sell, conspiracy, or drug charges coupled with violent criminal charges, such as assault, battery, sex crimes, etc, your situation can be quite serious.
Don't let a lack of sound insight imperil your future and lead you to a far more punitive punishment than you deserve. A former senior prosecutor for the City of Los Angeles, Michael Kraut, can consult with you about your Southern California drug charges. Mr. Kraut is a Harvard Law School educated ex-prosecutor with lots of experience on both sides of complex drug cases.

If you have been arrested for a crime in Los Angeles, please contact Los Angeles criminal defense attorney Michael Kraut for 24/7 assistance by phone at (323) 464-6453 or toll free at (888) 334-6344 or online.