Pasadena DUI Viral Hit: 22-year-old Admits to Fatal Hit and Run on YouTube: Video Racks Up Over a Million Hits
Pasadena DUI events are inherently dramatic – even more so when they involve serious injury or death.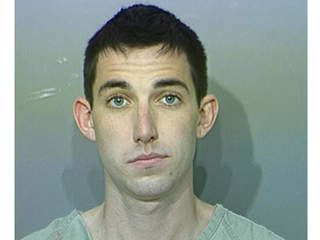 Unfortunately, even raw, deeply disturbing cases don't always get the kind of coverage they probably should. Perhaps we're just numb to stories about DUI in Pasadena and elsewhere. Perhaps we're just overwhelmed by our lives — we're preoccupied.
Every once in a while, however, some event comes out and punches us on the gut and reminds us of the dangers of DUI and of the emotional toll these events can take.
22-year-old Matthew Cordle did just that, when he posted a video on YouTube taking responsibility for a hit and run DUI. The crash killed 61-year-old Vincent Canzani, who died in a wrong-way collision on Interstate 670 near Columbus, Ohio. Cordle posted his confession to the site "Because I Said I Would" and took full responsibility for the fatal wreck. He said "my name is Matthew Cordle, and on June 22, 2013, I hit and killed Vincent Canzani… I will take full responsibility for everything I have done to Vincent and his family… the reason [for my confession] is so that I can pass that message onto you. I'm begging you, please don't drink and drive."
Matthew's mother, Kari Cordle, posted support of her son's video on her Facebook page: "I'm posting this video to support my son in his goal to get out his sincere and powerful message to never drink and drive … I'm proud of his courage and strength to see this through. Thank you, son." Prosecutors say that he had a BAC of 0.19% – nearly 2.5 times the legal limit for Pasadena DUI.
Cynics speculated about Cordle's "angle" – was he trying to use the sympathy generated by the video to obtain a more lenient sentence? Was he making a play to "judge shop" to get a judge who might give him a more lenient sentence?
But most viewers had a very positive, sympathetic reaction to the post. In fact, even Cheryl Olcott, the ex-wife of the man killed in the DUI, was appreciative. "[Cordle] said 'I made a huge mistake and I'm going take what's coming to me'… you got to respect him for that … it's gut-wrenching coming from a mother looking at the young boy, and he just doesn't understand the damage that he did."
Cordle even said on the video that he was "handing the prosecution everything they need to put me away for a very long time."
If convicted of aggravated vehicular homicide and driving under the influence, the 22-year-old could face nearly nine years behind bars, according to local prosecutors.
If You Seriously Hurt Or Killed Someone While DUI in Pasadena
California law understandably punishes Pasadena DUI drivers more when they hurt or kill other people.
In fact, typical DUIs are prosecuted as misdemeanors under California Vehicle Code Section 23152. But so-called "injury DUIs" in Southern California are prosecuted according to a different vehicle code section – 23153. That's only one number different. But the implications are profound.
That means if you caused even just a minor injury to someone else – such as whiplash or bruises – you could wind up behind bars for over a year. And, of course, the charges can get substantially elevated, if you seriously hurt someone or killed someone. You could be charged with vehicular homicide, manslaughter, or even DUI murder in an extreme case.
So what can you do to begin to build a defense?
An experienced and compassionate Los Angeles DUI criminal defense lawyer from the Kraut Criminal & DUI Lawyers can help you unpack your charges and defend against them. Mr. Kraut is a former Senior Deputy District Attorney for the City of Los Angeles, and he serves as a legal expert for ABC, Us Weekly, and many other respected publications.

If you have been arrested for a crime in Pasadena, please contact Los Angeles criminal defense attorney Michael Kraut for 24/7 assistance by phone at (323) 464-6453 or toll free at (888) 334-6344 or online.