Unsuccess Leaves Clues: What DUI Drivers Leave Behind [For Instance: a Headless Vulture!]
Pro tip: People who want to avoid charges for a DUI in Los Angeles (or for other criminal charges) should avoid gifting police officers powerful evidence against them.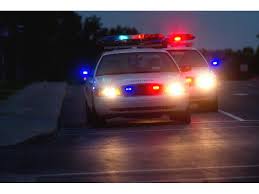 In Tumwater, Washington, on May 17th, police charged 32-year-old Christopher Rieg with hit and run and with driving under the influence. Reportedly, Rieg traveled through an intersection, slammed into a black sedan and then took off. But he left behind something from his vehicle—his license plate. When a police officer found the tag in the intersection, he did a quick search and found that the plate belonged on a car owned by Rieg. The officer also uncovered a booking photo of Rieg from an earlier arrest.
Police officers discovered Rieg and a female companion standing by the side of the road not far from the crash scene. They administered a blood alcohol test and found his BAC level was .16 – twice the legal limit. After Rieg went to jail, a judge set his bail at $50,000.
Meanwhile, on that same day, Richard John James Mooney led police in Murfreesboro, Tennessee, on a wild chase. It started when officers tried to pull Mooney over after spotting him swerving on a road. Instead of stopping, however, Mooney allegedly took off with the police officer in pursuit. Mooney got onto the freeway, traveling the wrong way; fortunately he didn't hit anyone before exiting the highway. He eventually abandoned his vehicle and tried to flee on foot, but it wasn't long before he police caught up with him.
After arresting Mooney for DUI, officers searched his car and discovered the decapitated corpse of a turkey buzzard in the trunk. Mooney is now looking at federal charges as well, since the turkey buzzard, also known as a vulture, is on the list of protected species.
Although California DUI vehicle code 23152 does call for additional penalties if an incident includes aggravating factors, such as a BAC over .15, it's not clear if having a vulture's corpse in the car would count.
Respond strategically to your arrest and charges by calling a former Senior Deputy D.A. and highly successful Los Angeles DUI defense attorney with the Kraut Law Group today for a complimentary consultation.