A Round Up of Shocking High-Profile DUIs in May 2016
Police arrested thousands of people for DUI in Los Angeles and other cities throughout the country this month. Here are a few that made national headlines.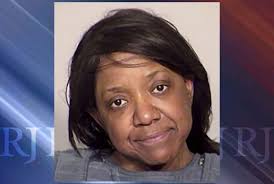 •    Authorities in Orlando, Florida, reported that they picked up a minivan with five underage teens—including a 17-year-old driver—obviously under the influence. This traffic stop was unusual, however, because teens were all Amish, and their vehicle had been traveling at speeds of more than 100 mph. The driver reportedly didn't even have a license; he was operating the vehicle on a learner's permit.
•    The afternoon news anchor of KTNV-TV Channel 13 in Law Vegas made headlines when her own station reported on her arrest on a misdemeanor DUI charge. Rikki Cheese had a previous arrest for DUI in 2009.
•    The California Highway Patrol arrested Jensen Buchanan, an actor on the daytime drama The Young and the Restless, for DUI on May 18th. Buchanan, driving a black 2016 Mercedes S550, allegedly crossed the center line on a road near Buellton and traveled directly into the path of a white Ford. While Buchanan suffered only minor injuries, the driver of the other car, Bradley Asolas, had more serious injuries.
•    Casey Turner, formerly a contestant on the CBS reality show Big Brother, faces DUI charges in Pinellas County, Florida. Police arrested him on May 23rd after they spotted him reportedly going in the wrong direction on 112th Avenue on Treasure Island, driving a vehicle with a flat tire. Police said that Turner had bloodshot eyes and slurred speech and that he failed a sobriety test. Turner, who appeared on Season 11 of Big Brother, currently works as a physical education teacher.
In California, DUI drivers, no matter how famous (or infamous) face some pretty stiff penalties under Vehicle Code 23152(a). For a first-time conviction for DUI, a driver will automatically lose his/her license for six months, spend up to six months in county jail and owe up to $1,000 in fines.
To respond effectively to your charges, call a qualified Los Angeles DUI lawyer with the Kraut Criminal & DUI Lawyers today to schedule a free consultation.