Pro tip: People who want to avoid charges for a DUI in Los Angeles (or for other criminal charges) should avoid gifting police officers powerful evidence against them.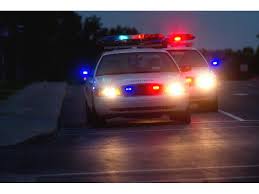 In Tumwater, Washington, on May 17th, police charged 32-year-old Christopher Rieg with hit and run and with driving under the influence. Reportedly, Rieg traveled through an intersection, slammed into a black sedan and then took off. But he left behind something from his vehicle—his license plate. When a police officer found the tag in the intersection, he did a quick search and found that the plate belonged on a car owned by Rieg. The officer also uncovered a booking photo of Rieg from an earlier arrest.
Police officers discovered Rieg and a female companion standing by the side of the road not far from the crash scene. They administered a blood alcohol test and found his BAC level was .16 – twice the legal limit. After Rieg went to jail, a judge set his bail at $50,000.