The Jodi Arias' Saga: Los Angeles Crime Story of the Century?
Unless you've been hiding under a rock (and if so, lucky you), you've been bombarded by breaking news in the Jodi Arais trial. The verdict is in: the woman who killed her boyfriend in 2008 after a day of sex — shooting him in the face, stabbing him 27 times, and finally slitting his throat from ear to ear — was found guilty by an Arizona jury of first degree murder.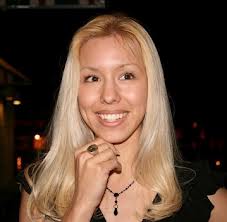 It's a case that's fascinated tabloid-obsessed housewives and hardened Los Angeles criminal defense attorneys alike. And Ms. Arias now faces life behind bars… and possibly even the death penalty.
A Wild Affair
According to an NBC news report, "The Arias case has been the most watched murder trial this year, as 17 weeks focused around the soft-spoken defendant told of kinky sex and horrific violence."
So what happened?
Well, let's go back to the beginning. You don't have to delve far into the story to get into some super kinky details. Here's how CNN describes the start of Arias' relationship with her one-day murder victim, Travis Alexander:
"Arias was living in Yreka, California, when she met Alexander at a business convention in Las Vegas in September 2006. That November, he baptized Arias into the Mormon faith, a ceremony Arias said was followed by anal sex."
Wow. That distinctly does NOT sound like something that the Church elders in Salt Lake City would condone.
In any event.
The couple dated for nearly a year, but Alexander broke things off in the summer of 2007 and started dating other people. Arias stalked him, allegedly, peering into his window.
Despite their on again, off again relationship, Alexander invited Arias back to Arizona to have sex. (Per a USA Today report, at one point, the jury had to listen to "an hour-long audio tape in which Arias and Alexander talked about their travels, their many trysts and then indulged in loud and lurid phone sex. Alexander said he wanted to zip-tie her to a tree and commit a deviant sex act on her."
In June 2008, things came to a head when Arias — possibly overwhelmed by alleged psychological and emotional abuse and/or some other serious mental problems — murdered her boyfriend in spectacularly gruesome fashion.
Arias claimed she lashed out in self-defense — that Alexander had imminently threatened her life.
The jury didn't believe it.
Arias' trial, itself, has been full of oddities as well with crowds and 24 hour news coverage that rivaled high profile celebrity trials of yore (think O.J. Simpson, Michael Jackson, etc)
Again, per USA Today: "[during] her taped interrogation by police… [Arias] stood on her head when left alone." During the trial itself, "someone's cellphone sounded with the hee-haw of a braying jackass as its ring tone. That same day, a spectator in the gallery vomited loudly and copiously in front of her seat and again as she ran toward the hallway."
The 32 year old also earned money by selling drawings she made in jail.
The big question now is: will the jury give Arias the death penalty or not?
For that, the nation will have to wait, for now.
If someone you know needs help defending against a Los Angeles criminal charge, such as a sex crime charge (hopefully not something as awful as stabbing your ex-boyfriend 27 times and slitting his throat from ear to ear and also shooting him), please get in touch with Attorney Michael Kraut of the Kraut Law Group. Mr. Kraut is a highly respected Harvard Law School educated ex-prosecutor, who has the experience and track record to help you build a very strong case.
Connect with a Los Angeles defense lawyer now to understand your rights and options.