Three Years in Prison for $3 Million Los Angeles Medicare Fraud Case
A 50-year-old Calabasas man, Dr. Pezhman Ebrahimzadeh, was sentenced to three and a half years behind bars for falsely billing Medicare for over $3 million.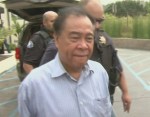 As penance for perpetrating healthcare fraud in Los Angeles, Dr. Ebrahimzadeh has been ordered to pay over $3 million in restitution, for his part in billing Medicare for medical services that he never performed. In many cases, these services involved patients who were no longer alive. Ebrahimzadeh – also known as Pez Abrahams – owns a cosmetic clinic called the Winnetka Medical Group, which provides liposuction and radiofrequency laser treatments.
Federal prosecutors say he collected information from beneficiaries to bill Medicare for never-performed procedures. He also collected information from 25 Medicare patients who were dead when they supposedly "got treated," and then he changed medical records to conceal the Los Angeles Medicare fraud. He claimed he performed a bunch of pricey procedures, including radiotherapy catheter placement, bone tumor ablation, and revascularization, even though he lacked the equipment to do these procedures.
The 50-year-old doctor pled guilty in January to charges, but then he got into more legal hot water. He failed to report his arrest to pre-trial authorities, which he needed to do, per his bond conditions. Since then, California authorities arrested him again for sexually assaulting a patient who had been undergoing an exam at his clinic.
Abrahams' serial legal troubles illustrate a relatively common phenomenon: when a person gets arrested for healthcare fraud in Southern California (or wherever), the bad news generally doesn't all "come out" at once. It happens in stages. The timing of the revelation of these different pieces of bad news can influence legal strategy and even sentencing. That's why it's important to "come clean" with your Los Angeles criminal defense attorney early on in the process, so he or she can enjoy a 360 degree understanding of what you did (or allegedly did) and what investigators and prosecutors might find or argue.
You can't necessarily control your legal destiny, but you can hedge against the worse consequences by being forthcoming with your attorney and by being compassion with yourself and other stakeholders.
The investigation and/or arrest is not the end of the world. It may not even spell the end of your practice. But you need to act effectively and ethically to fix what's gone wrong and demonstrate responsibility and good citizenship. Connect with the Kraut Criminal & DUI Lawyers for help understanding your options and building your defense. Attorney Kraut is a Harvard Law School educated ex-prosecutor, and he and his team are standing by to give you astute guidance.