Epic Case of Medicare Fraud – Scooter Store May Have Overbilled Medicare and Medicaid by Nearly $90 Million!
Many Los Angeles Medicare and Medicaid fraud cases end in disaster for all stakeholders. For a tragic "rags to riches to rags" story, take a look at the disaster that befell the Scooter Store.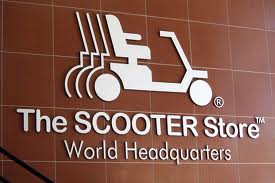 If you've ever watched daytime TV, you've no doubt seen commercials for the Scooter Store. The vendor of power wheelchairs (based in New Braunfels, Texas) sold its products to consumers by pummeling the airwaves with advertisements. But a blockbuster CBS News investigative piece about the company led to a federal government investigation and ultimately an FBI raid. Doctors and salespeople alleged that the company followed a diabolical playbook. Salespeople would contact doctors' offices and badger physicians to prescribe power wheelchairs and scooters to patients, even if patients did not need the products. They then relied on Medicare and Medicaid errors and bureaucratic snafus to approve the bad claims.
After the FBI raid, the company furloughed every employee and then laid off 1,000 workers.
How much damage was done?
One estimate suggests that the Scooter Store overbilled Medicaid and Medicare by up to $87.7 million. The Centers for Medicare & Medicaid Services alone may have lost $50 million. The city of New Braunfels also wants $2.6 million from the Scooter Store – to pay back development money that the city lent the company to convert an old grocery store into its HQ. The company has said that it will pay back nearly $20 million; it filed for bankruptcy in the wake of all the legal turmoil.
Lessons for your Los Angeles Medicare fraud case
As we've mentioned numerous times on this blog, the government under the Obama Administration is taking Southern California white-collar crime – particularly healthcare fraud – extremely seriously.
Arrests and investigations have spiked over the past five years. The government has tremendous incentive – financial and political – to "crack down" on fraudulent schemes. It's a particularly hostile environment for defendants. That means that you need to be extremely thorough and smart about how you prepare your defense and reconcile with the charges against you.
Recognize that you are now at a crossroads with respect to your life, your business, and your charges.
A strategically directed defense, developed and executed by a respected Southern California Medicare fraud lawyer, like Michael Kraut of the Kraut Criminal & DUI Lawyers, can help you take effective next steps. However, if you don't take your situation seriously — e.g. if you fail to retain a creditable, responsible attorney — you may be at risk of a longer than necessary jail sentence, the loss of your license to practice medicine, massive fines, and epic confusion and humiliation. Let Michael Kraut, a Harvard Law School educated ex-prosecutor, help you plan your defense.