With dash cams and body cams becoming the norm for police departments everywhere, people charged with DUI in Los Angeles may now find a video of their arrest posed online. The results can be embarrassing—just ask Georgia State Representative, Tom Taylor.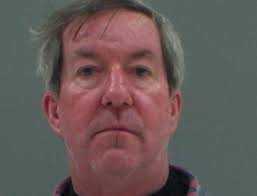 On the afternoon of April 7th, police in the city of Clayton, Georgia, stopped Taylor for going 72 mph in a 45 mph zone. The officer said Taylor had red eyes and smelled of alcohol, which the legislator said was due to the fact that he had been drinking the night before. The officer didn't buy that excuse, however, and turned up a water bottle in the vehicle that smelled of alcohol. Police asked Taylor to take a field sobriety test, but Taylor didn't comply.
The officers arrested Taylor, and, using a breathalyzer, measured his BAC at .225—almost three times the legal limit.